Bandelier National Monument – Monuments Are For Living Not For Dead
In 1150 AD Ancestral village people gathered and build a place to live in and Bandelier National Monument Park is maintaining its pastimes till today for people who come from all around the world to live the experience. The Bandelier National Monument Park was named upon an anthropologist of the 19th century, "Adolph Bandelier", the park is 33,000 acres of wild desert with narrow canyons, mesas, and pueblo ancestral houses remains.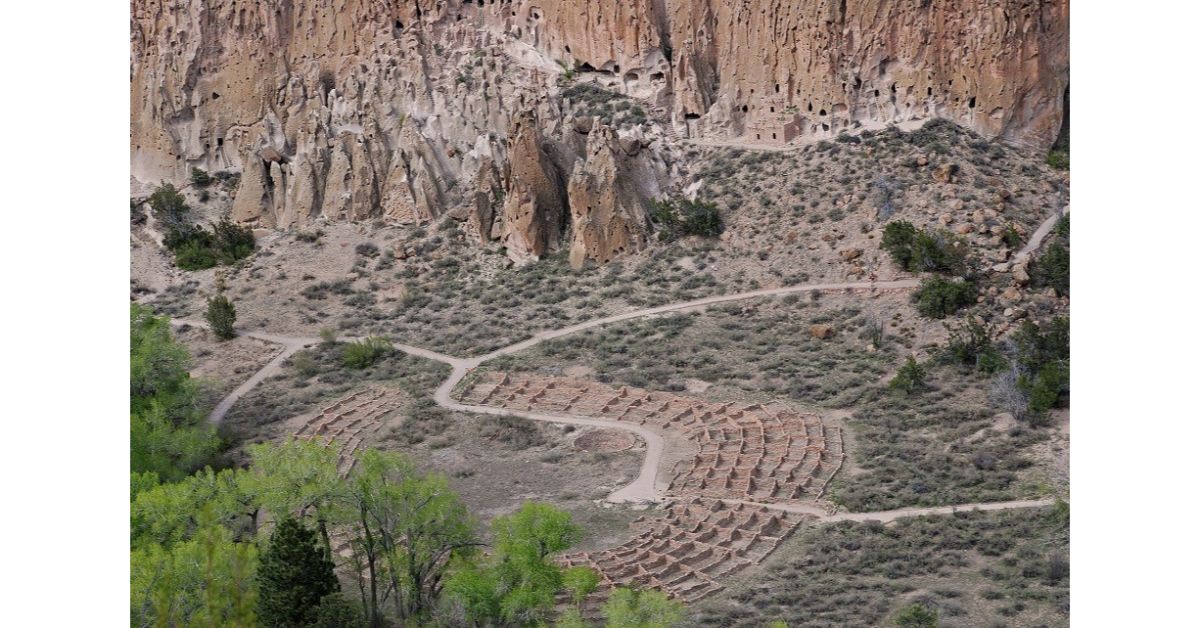 Why Plan Your Tour To Bandelier National Monument park:
To experience wilderness of nature where the winds carry the history of people who lived thousands of years back here. The Bandelier National monument park, is for everyone "a must once visiting spot" either you are an anthropologist or someone who just love to spend time in the antique looked atmosphere. So,  
-It is better to see something once than to hear about it a thousand times- 
Let's Date Out With Bandelier's Weather:
The Bandelier national monument park is all four weathered and is just an extraordinarily amazing place to put at the top of your list. Trust me! It is a worth visiting spot and you will surely be going to enjoy your tour out there either sitting or exploring around. You can plan your tour to Bandelier national monument at any season, but just make sure. That you are update with the weather's condition of the Bandelier national monument before packing up your bags. 
Winter,

a season of collecting golden moments and memories and If you are of

winter lover then you are most welcome to come here as the site is

elevated 10,000 feet due to which the atmosphere here is subfreezing

with snowfall. But due to it, some trails of the monument close down

for your safety and you won't be able to explore them out.

 

Every

winter has its spring and spring of the Bandelier

national monument park is altering one. So, you need to be alert and

get ready accordingly as one time the sun shines louder and the

other time the storms blow stronger. You will have to pack your

backpack in layers to be ready anytime, anywhere.

 

Autumn 

a second spring, when every leaf is the flower and that is true regarding

 the Bandelier national monument park, the ideal season 

for planning your tour and the busiest season of Bandelier as many 

visitors are there. The moderate temperature will allow you to 

explore around calmly with the lovely chirping sound of birds 

relaxing you throughout your journey.

 

Summer 

season is hot as usual as everywhere else and raindrops hit the 

ground of the Bandelier national monument park in late summers.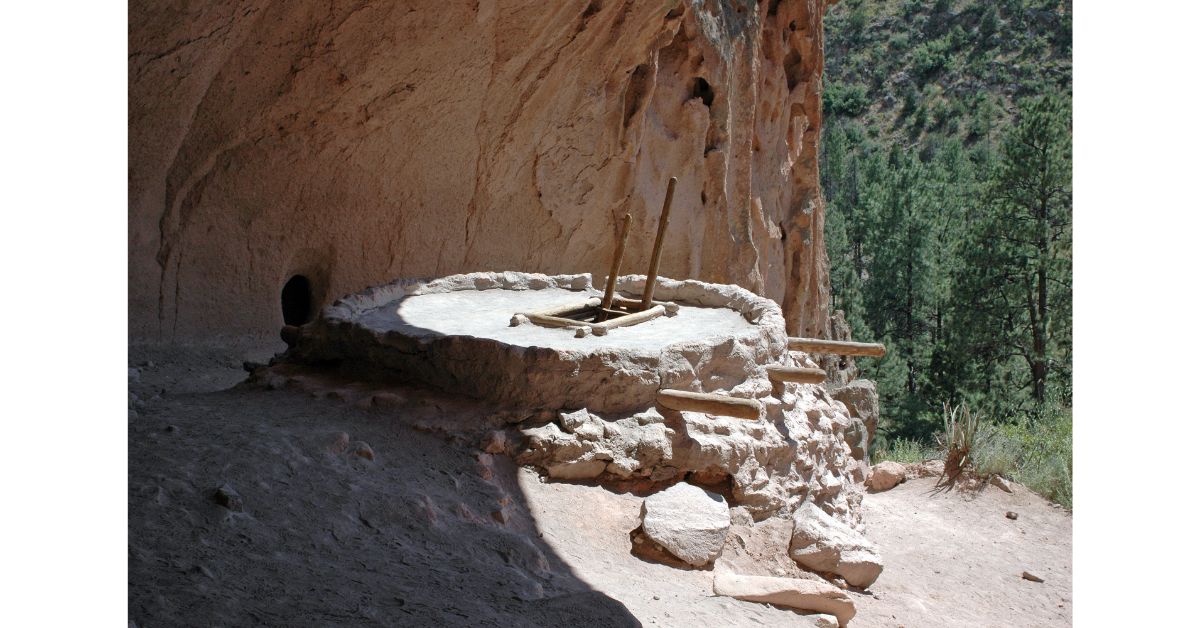 Home To Wildlife:
The Bandelier national monument park is just not a place with mesas, narrow canyons, or tuff-made hills but also a home for ABOUT 55 diverse wildlife. And you will encounter many of them on your tour. Such as; 
Mule 

 

Deer

 

Mountains 

lions

 

Lizards 

 

Salamanders 

 

Big-horned 

sheep

 

Tarantula

 
So, watch out as these creatures might take a tour along with you. Especially those hairy tarantulas that move freely on the ground. So, watch where you step.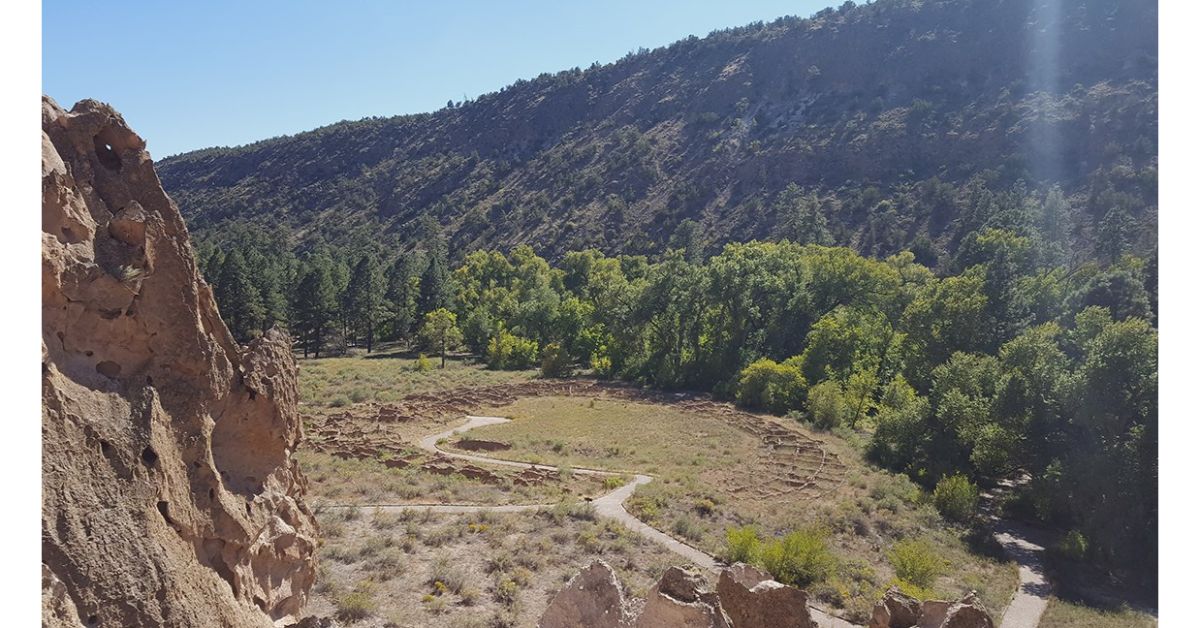 Things To Know & Have Before Stepping Into The Bandelier National Monument Park:
Weather 

Condition

; 

as the Bandelier national monument park is all four seasons' home. 

Just get the information beforehand about the weather condition to 

prepare yourself well. As the weather changes a lot there and that 

sometimes makes the tour harder to start.

 

Water

Supply

;

in Bandelier back countries'water supply condition is extremely 

inadequate, so carry minimum water along with you just in case of 

emergency and remember to keep yourself hydrated as the air of the 

Bandelier is extremely dry.

 

Wildlife

: 

the Bandelier is a desert and wildlife is spread everywhere here. 

Some common wildlife you might encounter in board daylight will be 

deer, big-horned sheep, and tarantulas. Others like mountain lions, 

rattlesnakes, black bears, and bobcats are generally found at the 

top of mesas.

 

Permit

: 

if you are about to travel and wish to complete your tour within 

broad daylight and leave then a permit is not required but for night 

stays in Bandelier backcountry you need to have one.

 

A 

Map: 

before starting your tour ensure you have cross-checked the trail

maps and conditions. As some trails are damaged due to flash 

flooding and some marked on the older map are 

no 

longer maintained and may be impossible to find. Ensure that you

have the updated map along with you before hiking in the backcountry

of Bandelier. 

 

Camping: 

camping 

areas are in the region of Bandelier backcountry and campers are

advised to keep their food stored in containers. And are suggested to

have some bear-resistant containers as the backcountry is a 

residential spot for wildlife.

 

Pass 

for entrance:

 

passes are valid for 7 days and 15 years and younger are free to

enter. Almost all areas are under the full access of the visitor.

 
WE HOPE TO SEE YOU AT THE NEXT SEASON THERE AND WE WISH YOU HAVE A SOUND AND SAFE TOUR. IN THE WILDERNESS OF BANDOLIER NATIONAL MONUMENT PARK, NEW MEXICO.