25 Best Things to Do in the Islas Maldivas
Islas Maldivas is an island country spread across almost a thousand islands in the Indian Ocean. The remote nature of the country has allowed it to remain incredibly pristine. Activities in the Maldives revolve around leisure and enjoying the natural surroundings.
Islands here are known for their white sand beaches, crystal clear waters, and plenty of sunshine – perfect for lazing under a palm tree or snorkeling with marine life. Visitors can enjoy scuba diving, snorkeling, fishing and golfing along with luxury accommodations, a local cultural experience, and more.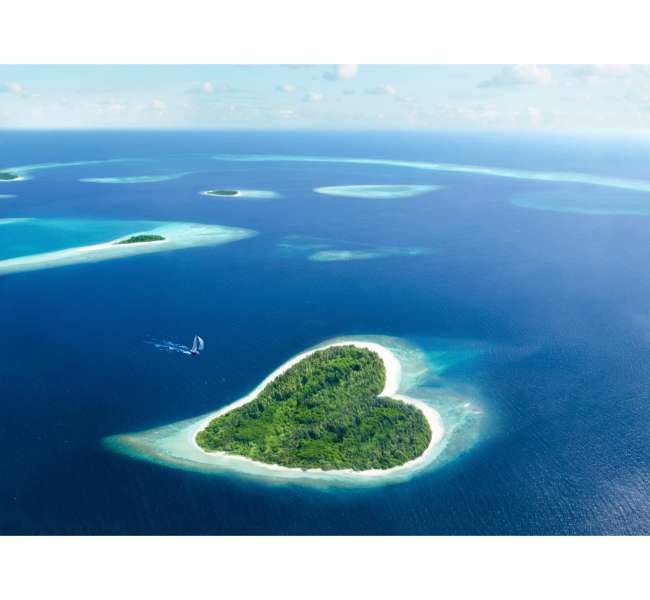 They can visit Maafushi to enjoy a variety of water sports such as scuba diving and snorkeling to see beautiful corals and unique fish, including yellowfin tuna, barracuda and moray eels in their natural habitat.
Banana Reef
Islas Maldivas West of Farukolhufushi Island in the North Malé Atoll is where divers will find the magnificent Banana Reef. Shaped like a banana (how it got the name), it's perfect for both advanced and beginner divers; the reef offers small canyons, overhangs, and soft coral. In the center of the reef is a large overhang formed by the ocean's currents.
Hulhumale
Hulhumalé is an artificial island that sits north of Malé and the airport, connected by a causeway. Hulhumalé is essentially an extension of Malé, and its construction was planned to relieve some of the population growth in the capital by moving people to another district. Guests are encouraged to experience authentic Maldivian dining or visit a nearby reef for snorkeling and local tea in the sandbank at sunset.
Artificial Beach Male
On the eastern side of the Maldives is the island of Malé. Known for its vibrant local culture and bustling nightlife, the city is a popular spot for tourists who want to explore Maldivian culture. However, its only swimmable beach is artificial and therefore limited in size.
The artificial beach was built in order to give two million inhabitants of Malé an area to swim safely and comfortably during the summer months.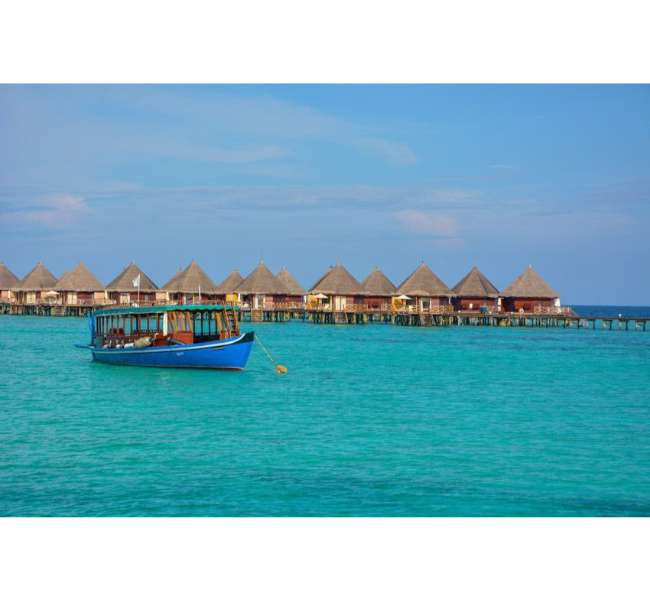 Male Fish Market
Located in the heart of Malé on the island of Male, the Male Fish Market is one of the city's most popular tourist attractions. With no set hours and fishermen coming in throughout the day to sell their catches, visitors should arrive at different times each day to see what local delicacies are available. The market is most active late in the afternoon, when local fishermen clean their catch and prepare it for sale.
Mulee'aage Palace
This historic building is located in the heart of Malé. Built by a former Sultan, it was designed to be the royal residence for his son. By royal decree, however, it was converted into a presidential residence. The president maintains this residence at his own expense. Today, the residence is a private place and only open to government officials. The building's front facade features intricate design work and landscaping that give it character in any season.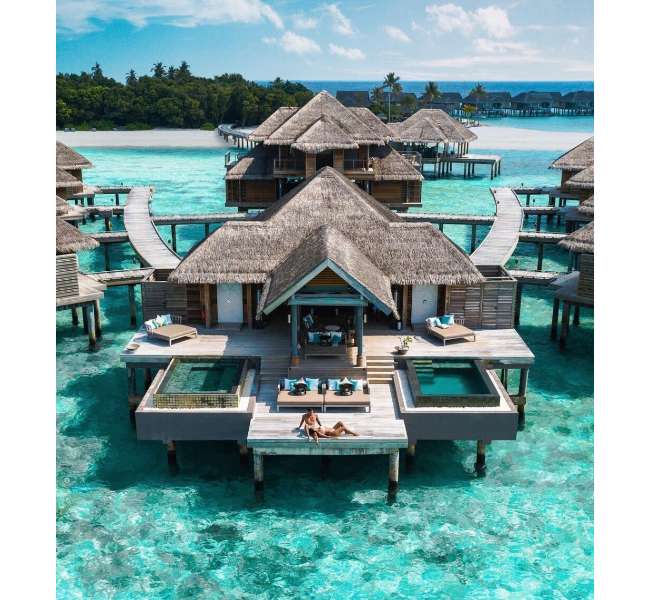 National Museum
Islas Maldivas The National Museum was constructed in 1952, and is located in the Sultan Park. It was a part of the Sultans palace before it became a public museum. The museum houses a large collection of historical artifacts and many other items that belonged to Maldivian kings and queens. Objects on display range from medieval times to modern days, including lacquer boxes, photographs, arms and armor, as well as many other things.
Secret Paradise
Secret Paradise Maldives is the only resort in North Malé Atoll. To best experience local Maldivian culture, the hotel facilitates excursions to nearby islands. While visiting these islands, guests can learn about how locals live a simpler life by spending the day at Hurra Lake, a freshwater lake that used to be located on an island but was connected with the help of mangrove swamps to form a freshwater lagoon.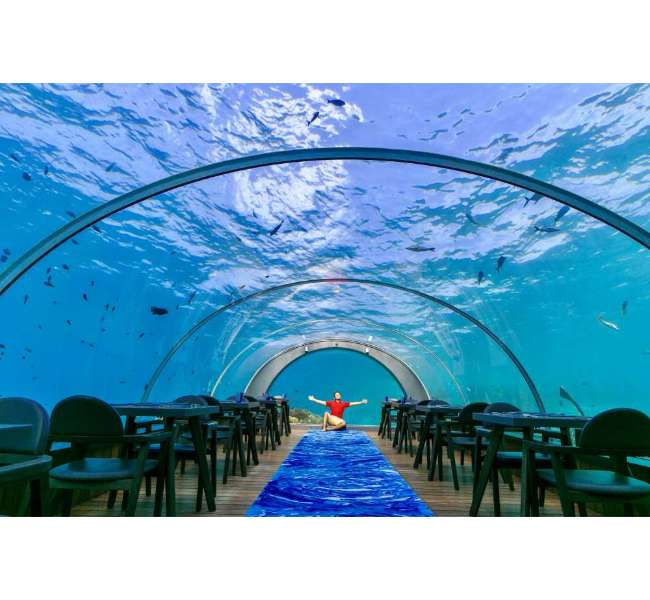 Tsunami Monument
Specifically, The Tsunami Monument sits on the southeastern part of Malé Island. It is located near the Boduthakurufaanu Magu, which is an Indian Ocean tsunami memorial site. Established by the government of Maldives in October 2005, it was built as a tribute to all of the victims who died on account of the 2004 Indian Ocean earthquake and tsunami. The main attraction on the monument are two vertical rods made of iron.
Fulhadhoo Beach
Specifically, This beach is located on the island of Fulhadhoo in the Southern Atoll of Maalhosmadulhu. The island itself lays to the northwest of Malé, and with only 250 residents most visitors will feel like they have found a little piece of paradise. The pristine beach has bright white sands, and palm trees line the lagoon waters. The environment is calm and remote with only a medical center and roadside shops to occupy your time.
Maadhoo Beach
Outrigger can provide day trips to a private beach on the South Malé Atoll. This beach features sandy white beaches, plenty of vegetation, and clear waters. Visitors can explore walking paths or enjoy a picnic on the white sand. Alternatively, guests may take advantage of off-beach water activities such as jet skiing and snorkeling.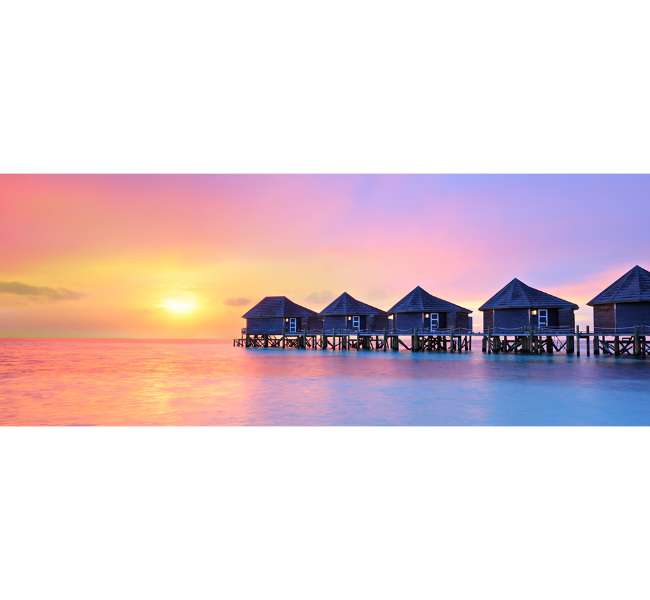 Theemuge
Completed in 1994, Theemuge is located on the north side of Malé City. Previously the official residence of the President of the Maldives, it now serves as the site of the Supreme Court. The first democratically elected president thought the three-story Presidential Palace was too high maintenance and returned to the old Mulee'aage Palace, which continues to serve as the president's residence today.
Adaaran Club Rannalhi
Specifically, Set in the picturesque Maldives archipelago, Adaaran Club Rannalhi features premium resort vacation homes. The property's 96 rooms come equipped with modern amenities and either terraces or balconies that offer direct views of the ocean. The property also offers 34 spacious bungalow suites designed to meet the needs of guests seeking a more private, upscale experience.
Fua Mulaku Island
Islas Maldivas Fua Mulaku is an island in the Maldives. It is located outside the tourism region, so a special permit and local guide are required to reach this exotic getaway. Once here, guests will enjoy white sand beaches and a lake and water park at Thundi Beach. Fua Mulaku is home to many vegetable and fruit farms, giving visitors the opportunity to find oranges, mangos, and pineapples galore.
Huvafen Fushi Underwater Spa & Resort
Huvafen Fushi is the perfect island escape for those who have a love for being in or near the ocean. Specifically, The resort is surrounded by picturesque beaches, with the pristine ocean waters touching its shores and enveloped in lush-vegetation. It boasts an underwater spa, where guests can go to relax as they enjoy seeing many different marine species. The property offers 25 luxurious beachfront villas, so you will be able to experience paradise like never before.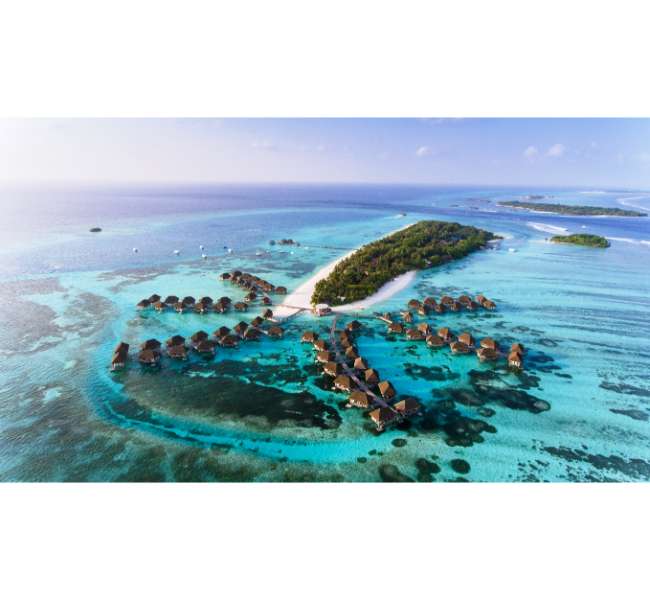 Isdhoo
Specifically, Haddummati Island is known for its important Buddhist ruins and royal edicts. The island was inhabited by Buddhists from the 8 th to 12 th century, and many of their structures are still standing, although a few have been destroyed. Buddhist history in the Maldives during this time is well-recorded in copper plates that have been etched with the royal edicts, including Lomafanu.
Male
Specifically, The capital city of the Maldives sits on a small island in the middle of Male. It's densely populated and filled with tall colorful buildings and historic mosques. Here you will find the National Museum, Sultan Park, and the pristine Artificial Beach. It houses all the political, economic, and cultural affairs of the Maldives, as well as their imports and exports. Located in Male, it is the best example of modern Maldivian life.
Shangri-La's Villingili Resort & Spa
Shangri-La's Resort & Spa is situated on the beautiful Southern end of the Maldives. It is surrounded by clear turquoise waters and white sand beaches. The resort also boasts a spa, where you can spoil your body with a number of pampering treatments, and an 18-hole championship golf course. You can also enjoy a leisurely round of golf in paradise or enjoy more active activities such as watersports.
Velaa Private Island
Specifically, Velaa Private Island is a Maldives resort that offers guests access to world-class amenities, including multi-bedroom villas equipped with luxurious bathrooms, pools, spas, and BBQ areas. The resort is home to a private beach, golf course, and destination spa. Velaa Private Island has received several accolades for its design and is ranked among the top resorts in the Maldives.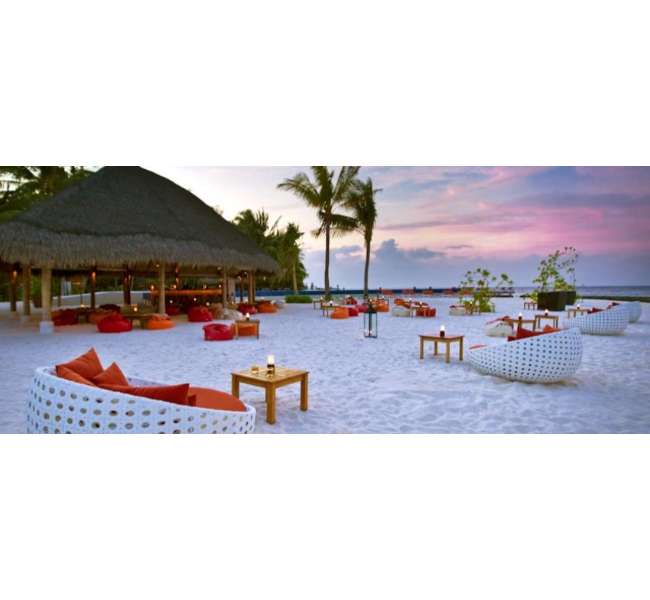 Male Local Market
Specifically, Malé Local Market is a weekly street market that has been running in Malé, Maldives, for years. It's located on the northern waterfront, a block away from the Malé Fish Market. Vendors of fresh foods like fruits and vegetables, as well as packaged local snacks, gather here to sell their products. Bargaining is expected but having Maldivian currency on hand will help. Some international options are also available.
Cruise-Maldives
Specifically, Guests looking for a vacation tour or sailing trip may visit the Travel Agency at Malé, one of the largest in the city. Here, guests will find an array of adventures to choose from, including tours and watersports. Tours include Club Med, Centara Ras Fushi Island, surfing, jet skiing, or a seaplane tour. Guests may also book a cruise; some choices include the Gurahali, Honors Legacy, and Hope Cruiser.
Diving Bluetribe Moofushi
Specifically, Bluetribe Diving takes guests on an underwater adventure from its base at Constance Moofushi Resort on the Ari Atoll, one of the most beautiful places in the world. Each tour features expert guides and 37 incredible dive sites, including a variety of beautfiul coral and unique species. If guests are lucky, they'll see white tip reef sharks, gray reef sharks, tuna, eagle rays, manta rays and whale sharks.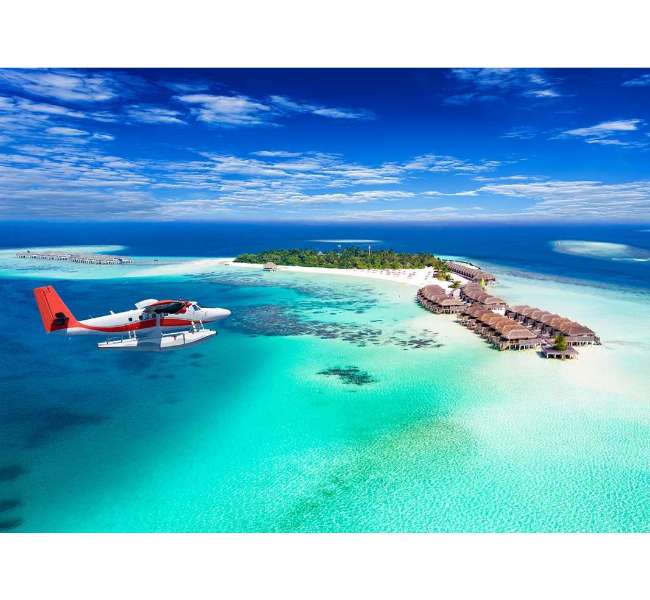 Extreme Maldives Water Sports
Specifically, Extreme Maldives Water Sports is a proud partner of the Sheraton Maldives Full Moon Resort & Spa, which sits on the beautiful Furanafushi Island in the North Male Atoll. In addition to parasailing, catamaran sailing, wake boarding, knee boarding, surfing, and water skiing, guests can also take a Seabob out for an underwater excursion or hop on a jet ski and explore the more distant waters of the atoll. Islas Maldivas
Maakeyolhu Fishing Charters
Maakeyolhu Fishing Charters is a one-of-a-kind fishing guide service that specializes in popping and jigging techniques. We have been operating out of the Maldives for over 25 years and offer two methods of marine fishing: popping and jigging. With either method, you will be able to catch a wide variety of fish like barracuda, dogtooth, red bass, and even some yellowfin tuna.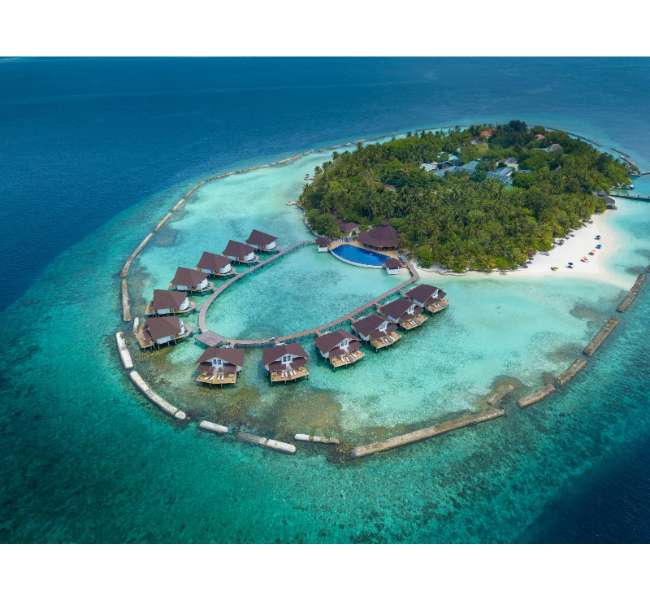 Maldivian Surf Club
Specifically, Located on the island of Gan, Maldivian Surf Club offers surfers the opportunity to explore some of the most beautiful breaks in the world. Based at Reveries Diving Village, Maldivian Surf Club works with many resorts and guest houses across the island. Its staff transports visitors to 10 different crowdless surf breaks, including Laamu Hithadhoo, Laamu Maabaidhoo, and Laamu Olhuveli.
Maverick Style
Specifically, Maverick Style operates at the Kurumba Maldives Resort and Spa, a luxury five-star resort with accommodations. The water sports and dive shop offers jet skiing, power boating, wind surfing, kayaking, canoeing, parasailing, stand up paddle boarding and more. They provide these activities to families, couples and individuals as well if they are looking for something particular. They do their best to cater to all guests' needs. Islas Maldivas