Assateague Island Camping – Adventure Awaits
Assateague Island Camping? If you are one of those who love to enjoy their vacations outdoors either relaxing or hunting out adventurous tour trip then Assateague Island a National Seashore of Maryland lies off the Delmarva Peninsula on the Atlantic Coast, should be the next tour spot on your list, as this is a breath-taking island with a diversity of beautiful spots to enjoy your tour and relax in peace with the dose of adventures for those seeking for it. Camping out on this 37 miles long barrier island, off the coast of Maryland and Virginia, near seashores will be a wonderful and long-to-remember selection you ever made.
The island is managed and protected by the collaborated work of The Assateague Island National Seashore, Assateague State Park, and the Chincoteague National Wildlife Refuge.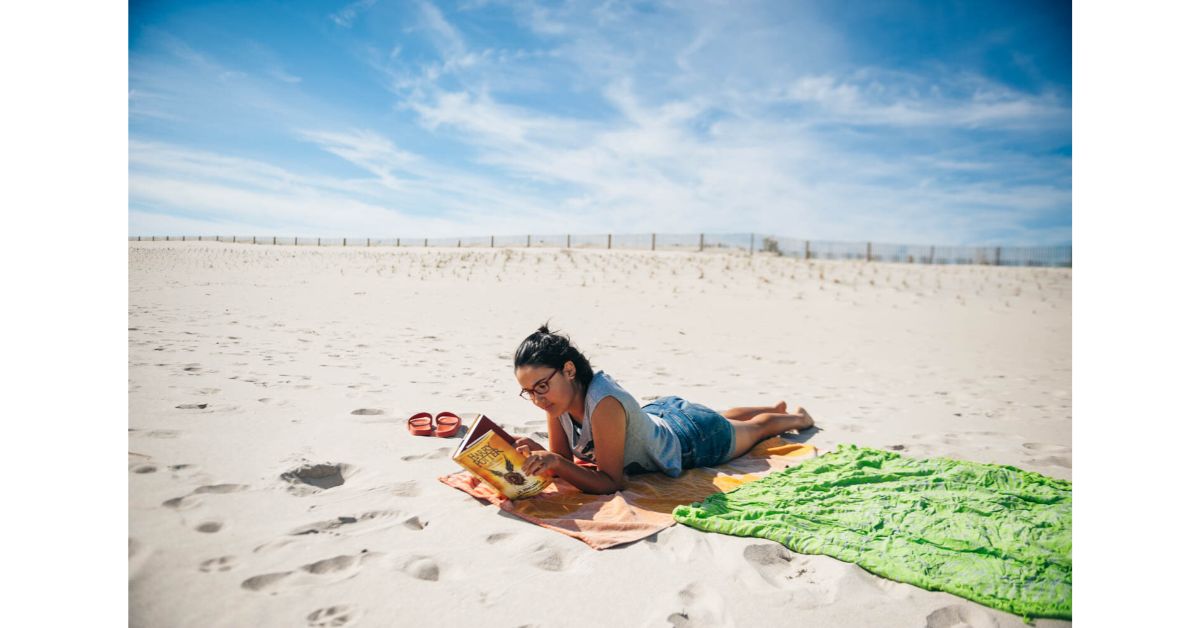 Why Go There?
The Assateague Island Camping is the most liked spot that people from Chincoteague and Virginia come to have some of their time spent over here. Cyclists travel all through 4 miles-long way over to Assateague Island through the bicycle-pedestrian bridge. 
Assateague Island National Seashore, is best-known for its beach camping sight, as the beach itself is a beautiful spot to enjoy, relax, or do whatever you wish to do other than camping such as hiking, miles-long biking, walking, or bonfire. Beach lovers must come to see its 
wide-open 

spread to edges beach

wild 

herds of ponies 

magnificent 

maritime forests

 

 

A 

thing to remember

 

OVER 

HERE, NEITHER GOES CLOSER TO HERDS OF PONIES NOR TRY TO FEED THEM, 

ALREADY TOLD YOU THEY ARE WILD. THE 

horses  are the descendants  of the late 17th  century horses, brought over here by some colonists to avoid  livestock duty.  Admire their beauty from afar spot while  ENJOYING  YOURSELF.
Assateague Island; Home for Birds

, if you love and admire watching birds flying over your head with their wings open widespread then just don't forget to take your binoculars to magnify your view of diversity and beauty.

 
When To Go?
The most essential thing before you plan your tour is to know the best season to go for admiring Assateague Island. The island is not a seasonal limited tour spot as such but the best time to go and enjoy is from the late spring through late summer, if you love to have some time camping out there quietly near the beach of Assateague Island. This is high-season time and reservation for campgrounds starts six months before, so don't forget to make your reservation right at the time, mark your calendar for earlier reservation from 15th of march, but till 15th of November.  
You can also plan your tour over there in the summer season to have sun-bath while putting a lot of sun-protecting cream over your skin and later watch the sun resting through the beach sight, how splendid it would be. 
The winter season is when the place is least crowded, you can enjoy your bonfire and cooked meals near your camping tent with snowfall. Even so, the campsites are available on the condition of "first come, first serve" between the days from 16th of November till 14th of march. And walk-in sites are closed as per safety precautions.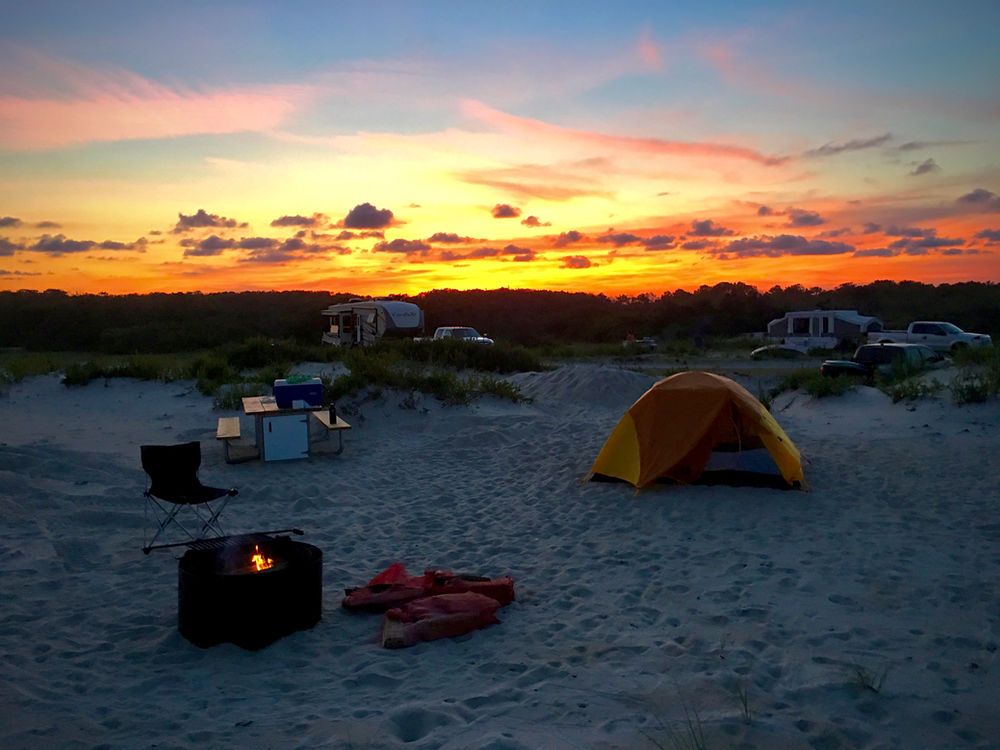 What More To Do There?
The Assateague Island is famous for its beach-camping, no doubt. But this spot is the most liked spot of many tourists as it gives you multiple options for making your tour more wonderful and long to remember along with sharping your skills, such as  
Self-Guided Nature

Trails

Surf casting (Fishing

From The Beach)

Crabbing In

The Bay

Swimming

Kayaking

 

 

Windsurfing

 

Hiking 

 

Beachcombing

 

Canoeing 

 

Clam

digging

 
Things To Remember Before
Standing
Over The Beach's Sand:
Camping

is only available in the Maryland region of Assateague.

 

Campers

must check in at the ranger station upon arrival. 

 

Reservation for Campground

or spot as it's under the supervision of National parks services 

 

A

permit for camping

is the most essential thing to get.

 

Plan

and decide your camping type either 

RV camping or tent camping

before making the reservation as your choice of camping type will

get you the best-suited campsite for it.

 

Bring

your stuff along with you as there are 

no electrical or water hooks up at any campsites.
All camping facilities include chemical toilets, cold water showers, and drinking water.
In High-season time all weekends are filled

from the time the reservation is open so be alert if you want to

have your weekend over there.

 

$30 sites per night are the price charge.
Herd of ponies roams around freely, so keeps and maintains a 40 feet distance and avoids touching, feeding, or going never to them.
Bring Firewood along with you to the campsites is not allowed, you can only purchase it from the near area over there. This is to protect forests by stopping tree-killing pests to move in.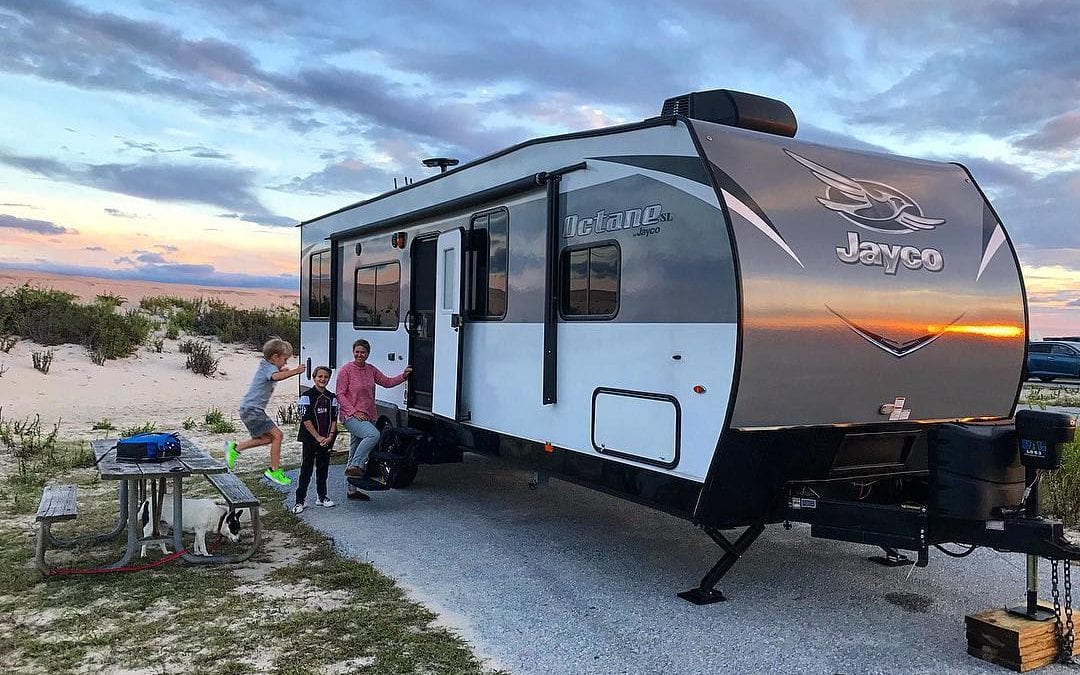 Let's Pack-up Bags & Go:
Of course, we have listed out some important pieces of stuff which are must to take along with you as the Assateague barrier island's climate altered daily and it can be harsh to you if you are not prepared to face it properly. So, here we are to tell you what you must not forget to take along with you in this beautiful journey and these "important to carry staffs" are:
Specifically, the island is not all-shaded and the climate over there changes a lot. The sun can be harsh to your skin. So, just apply a lot of SPF UV protection cream, wear hats or carry umbrellas, sunglasses and most important keep yourself hydrated while exploring out there.  
Many bugs buzzing out there in Assateague Island especially during the summer season they are always out of their houses in search of food. Bees and mosquitoes are most annoying to many of us and they are here on the island too. So, just bring bug sprays and apply insect repellent cream on your skin before you go to sleep.  
Precautionary 

measures for altering weather 

 
In fact, As the weather changes a lot and is sudden at the barrier island. So bring your rain jackets and rain flyer for camps along with you to save yourself from drenching in rain. 
ENJOY YOUR TOUR WITH THESE TIPS PRESENTED TO YOU BY THE TOURIST'S WORLD