Best Things To Do in Cancun
Marvel at the Ruins of Ancient Chichen Itza
Things To Do in Cancun? The ancient Maya city of Chichen Itza is noted for its strong architectural presence, a mix of several distinct styles. While the most prominent structure at the site is El Castillo, which features wide steps leading to an observation deck on top and aligns with the sun's movements during both the spring and fall equinoxes, other features are also notable.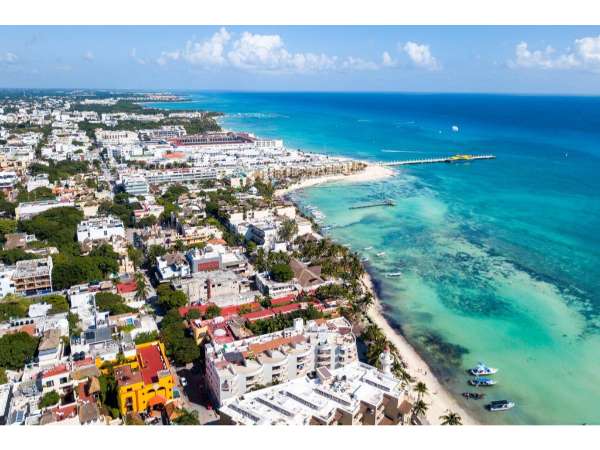 Snorkel With Whale Sharks
The Yucatan coast of Mexico is home to the largest fish in the world, the whale shark. Adult whale sharks are harmless to humans while younger whale sharks are just like oversized puppies, playful and full of energy. Whale shark tours typically allow two or three people in the water at a time for roughly five minutes. Tourists tag out and exit the water as another group enters.
Swim In The Cenotes
Cenotes are natural pools formed from collapsed limestone that come in many colors and can be found in the Yucatán Peninsula. The cenotes in this area are formed from limestone that has dissolved; the remains of a past ocean, now below the surface. Bahia Majahuas and El Eden in Tulum are two of the most popular, but there are nearly 7,000 to choose from.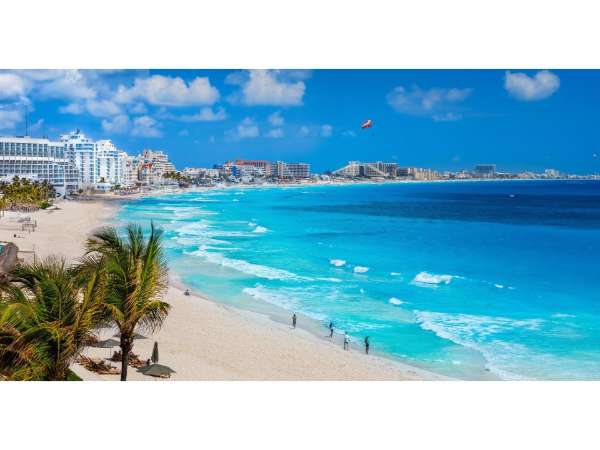 Get Ready to Rumble with Lucha Libre
Lucha Libre is a Mexican style of professional wrestling that emphasizes leaps, lifts, acrobatics and wild personalities. The fights pit the tecnicos (good guys) against the rudos (bad guys), often with minis (midgets) or exóticos (wrestlers in drag) on either side. Events usually have around five bouts, with each fight lasting for three rounds and spilling outside the ring.
Swim the Underwater Museum
Tropical life and coral reefs flourish in the area around MUSA, a large underwater museum off the coast of Cancun. Coral reefs not only protect shorelines from harsh waves and erosion from storms, but also provide habitat and food for all sorts of animals, including fish and shrimp, who call them home. Already the largest artificial reef in the world, MUSA is still expanding; as older installations are covered by wildlife, new installations go up.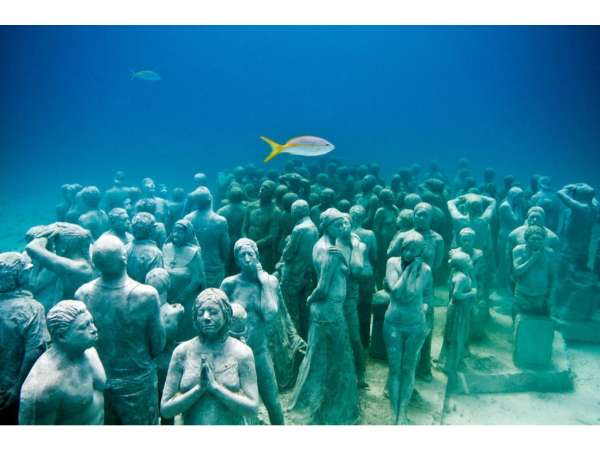 Get Up Close to Sea Turtles
Cancun is one of the best spots in the world to spot sea turtles. The city and its resorts participate in conservation efforts for local sea turtles, with many hotels letting visitors feed or watch baby turtles being released back into the ocean. During peak season, from May through October, visitors can see adult female sea turtles returning to shore each night to lay eggs. Both snorkelers and divers can watch these turtle mating events from the water.
Day Trip to Tulum
Tulum is a unique city offering more than just a party atmosphere. Visitors are able to enjoy beaches, ruins, restaurants, and activities that fit their interests. Sanará offers various beachfront yoga classes throughout the day, Raw Love offers a variety of healthy vegan meals to start your day, and Taqueria Honorio serves up traditional Mexican cuisine alongside other great food options.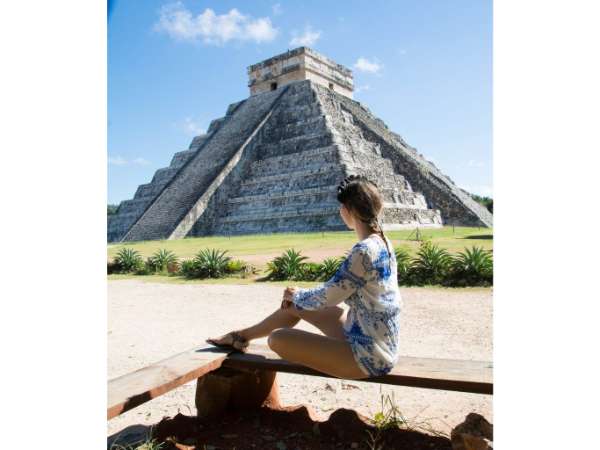 Speed through the Jungle Lagoon
About five kilometers away from the main beaches is Nichupte Lagoon, surrounded by a mangrove jungle, filled with winding canals and wild life, and skirted by the ocean. Speed boats are the most fun way to explore the lagoon once you get the hang of steering. Guests whip through the foliage, sipping rum punch throughout their tour to numb the pain of constantly thrown around.
Visit the Maya Museum and San Miguelito Ruins
The Museo Maya and the San Miguelito archaeological site share an 80-hectacre compound in the Hotel Zone. Opened in 2012, the museum is home to some of the most important Maya artifacts from both Chichen Itza and Comalcalco/Palenque. The museum consists of three main galleries: history, archaeology, and culture, as well as a space for temporary exhibits.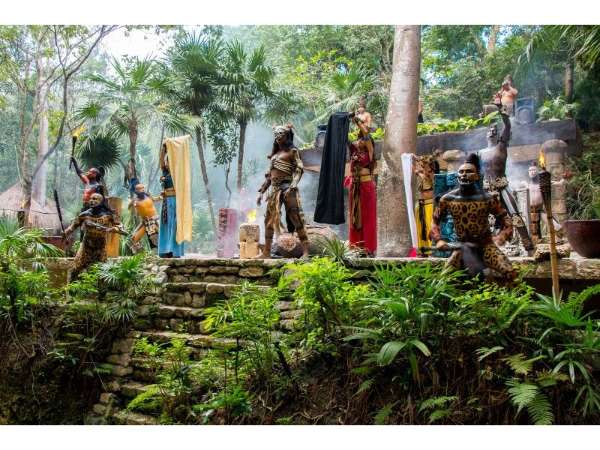 Learn to Scuba
Indeed Cancun is an ideal place for people to try snorkeling or scuba diving. The city is home to several aquatic attractions, such as the Mesoamerican Barrier Reef and the underwater museum, which are only accessible by sea. Due to this, tourists can take two-hour intro classes at various locations in the Hotel Zone and Riviera Maya, after which they receive a certificate allowing them to sign up for guided tours.
Day Trip to Isla Mujeres
However, Isla Mujeres is the perfect for those seeking an off-the-beaten path destination, with a visitor and resident population of roughly 5,000. Translating to "Island of Women," the island gets its name from its historical site, The Temple of Ixchel, a Mayan fertility goddess. A major destination for tourists, Playa Norte offers spectacular views and unparalleled snorkeling opportunities.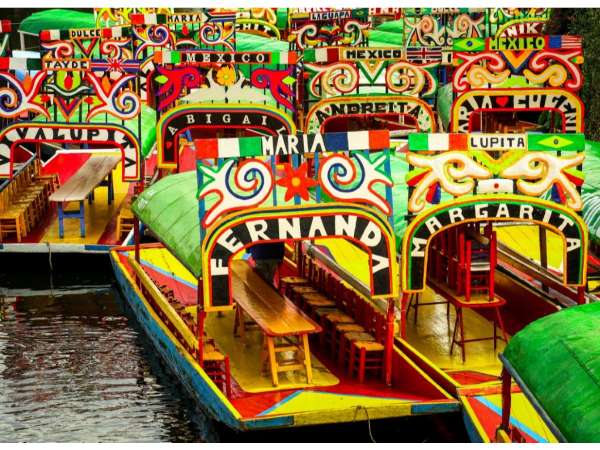 Explore the Shops and Food at Market 28
Still Mercado 28 is one of the best places to buy souvenirs in Cancun. Visitors can find a variety of hand-crafted goods at great prices, like blankets and leather goods. Bundled with other treasures that are sure not to found easily elsewhere. The market is also home to several restaurants and bars, each offering local specialties that vary from region to region.