Experience Ljubljana: Exploring Slovenia's Capital
Slovenia Capital – Ljubljana
Ljubljana, Slovenia city, is renowned for its relaxing pedestrian centre dotted with impressive facades that add an attractive Slovenian aesthetic to daily life. There are numerous attractions here, with Zmajski Most (Dragon Bridge), an Art Nouveau/Vienna Secession masterpiece spanning the Ljubljanica River being one of the main ones. Less than an hour away lies Lake Bled and its town in slovenia capital.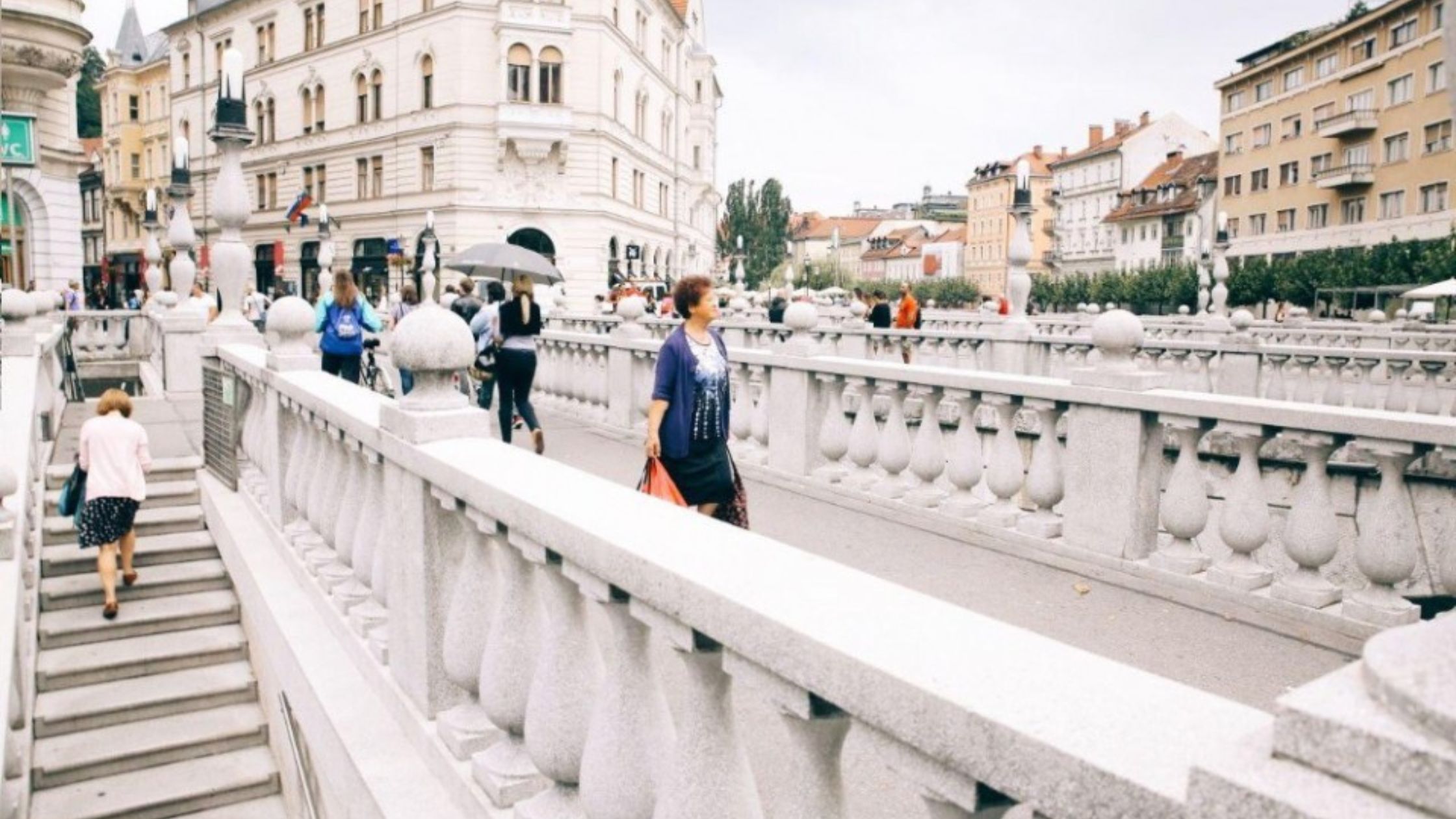 An exciting mix of different cultural traditions In Slovenia
Capital
slovenia capital stands as an exemplar of modern, secular democracy with strong market ties to the West, combining economic stability with social tolerance. Slovenians take great pride in celebrating their own traditions that stem from their history and natural landscape; Ljubljana boasts numerous cultural venues and festivals that show just how this city continues to adapt and change over time.
The vibrant capital is home to numerous museums, galleries and historic houses that serve as showcases for the country's cultural heritage. Additionally, music clubs and theatres such as SNT Drama Ljubljana and Ana Monro Theatre showcase this rich tradition, which began with its inaugural performance of Slovene language drama back in 1867. Independent small producers who specialize in physical theatre (such as Betontanc) street theater improvised theatresports championship Impro League competition and Ljubljana Puppet Theatre all add to its thriving arts scene which contribute to making Ljubljana Puppet Theatre an integral part of life here.
Religion remains a cornerstone of Slovene culture and society despite being predominantly secular. Around 71% of Slovenes identify themselves as Roman Catholics, with many public holidays celebrating religious festivities. Additionally, most Slovenes feel connected to their families and communities and spend much time at home; on average a household in Slovenia contains multiple generations.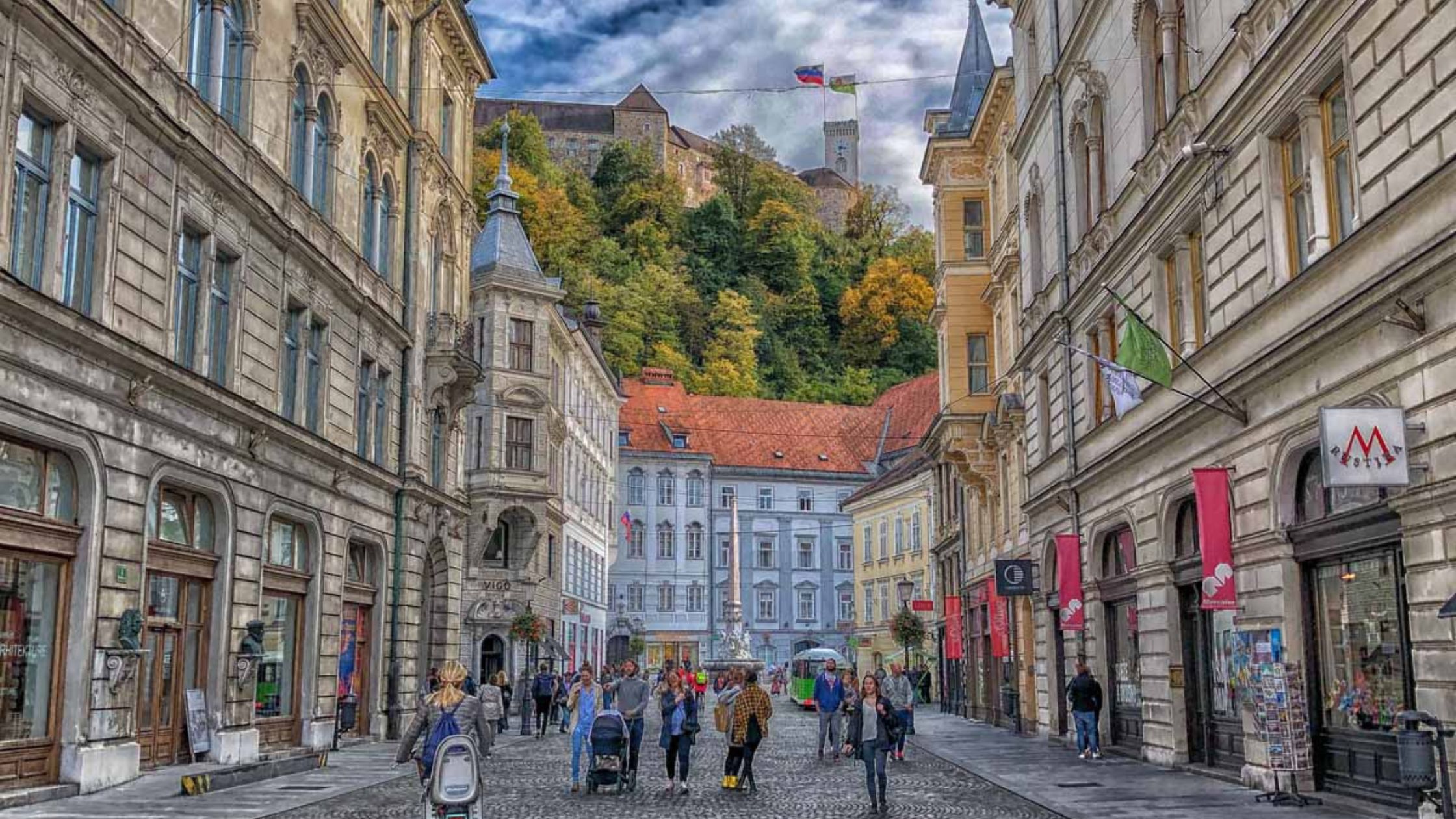 Food And Restaurants
Food is of utmost importance in Slovenia. Their cuisine features high-quality, locally sourced ingredients in traditional dishes and markets are great ways to sample it all! You'll find traditional as well as modern restaurants serving traditional or modern fare ranging from cured meats, cheeses, fresh fish dishes, home-baked bread, Kremnita cakes and much more.
Joze Plecnik was an internationally renown architect who designed many iconic buildings and renovations of Ljubljana's central square and bridge network during his lifetime. His style can be describe as Vienna Secession Art Nouveau; which was popular across Central Europe at that time.
Other notable landmarks include the Triple Bridge (Trebjenica), which spans the Ljubljanica river and connects Old Town to newer parts of the city, as well as Cop Street (Copova ulica), named for early 19th-century poet Matija Cop, known for being an incredible spot to socialize, hang out, listen to talented street musicians perform live, people watch or simply socialize!
One of Europe's top new culinary destinations
Slovenia is home to an array of Alpine and Mediterranean culinary traditions, as well as boasting incredible wines. As its food scene blossoms and gains international acclaim, Slovenia's reputation as a food paradise continues to expand and gain international renown.
Ljubljana can easily satisfy all your culinary cravings while its central location means day trips into other parts of Slovenia are easy and accessible. From Iski Vintgar Gorge and Pekel ravines' waterfalls to Zupanova Jama Cave near Grosuplje or Kamniska Bistrica ravine's waterfalls – everything awaits within close proximity to Ljubljana!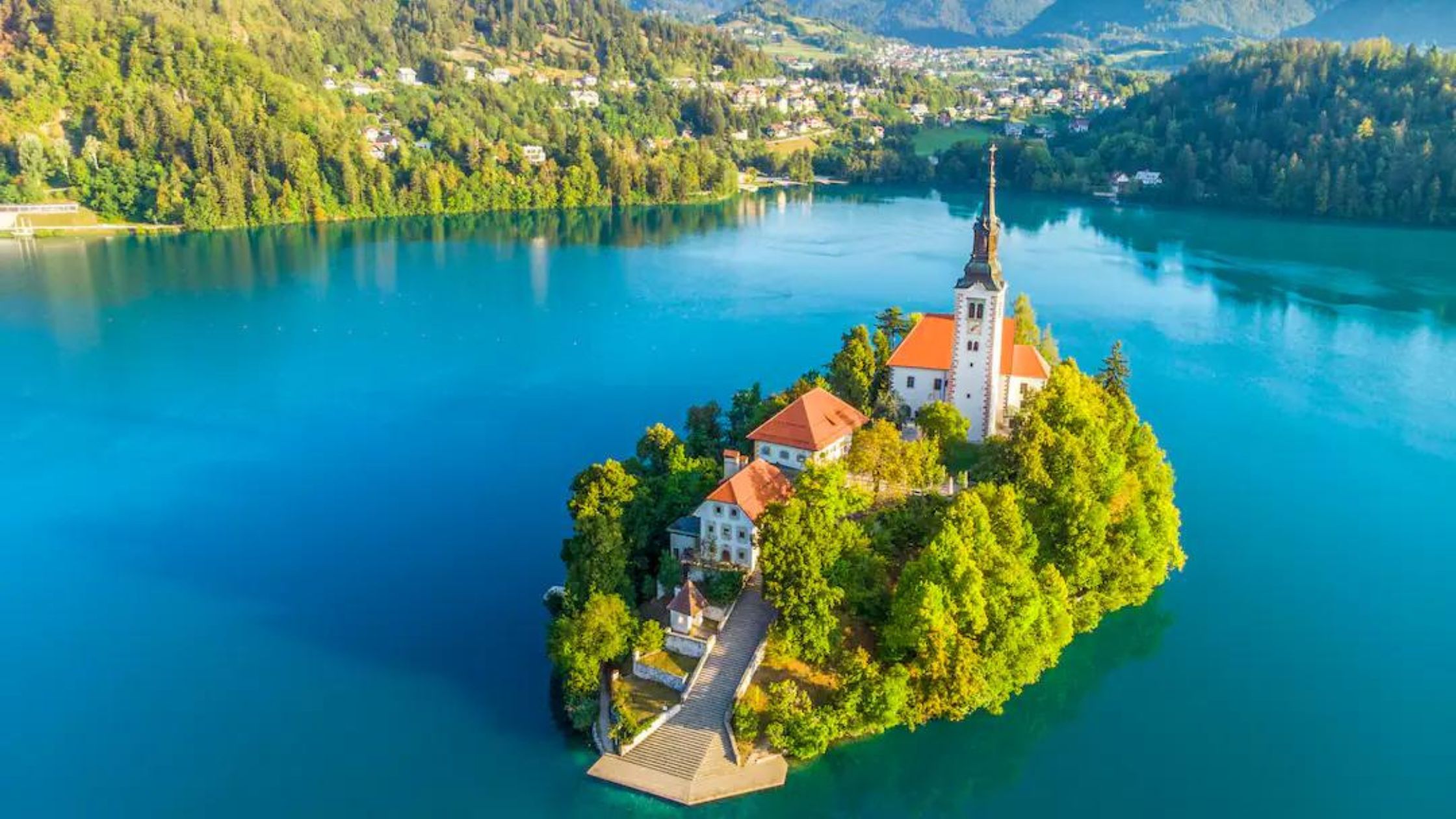 Culinary Delights and Vibrant Culture
Cobbled streets and cafe-bars of this city brim with small tables filled with people enjoying afternoon drinks in the sunshine. Local beer is excellent; Lasko Zlatorog and Union are two major breweries, while smaller craft breweries produce everything from pale ales ('Yes Boss!') to wheat beers (Walter Wheat) and even stout ('Black Aurora').
An unforgettable dining experience in Idrija can only be enhance by tasting its amazing Idrijski zlikrofi homemade dumpling, served alongside Soca river trout. This dish pays homage to Idrija whose inhabitants were among the first in Europe to introduce beekeeping and establish walnut farming industries – delighting local producers such as sweet honey which children especially love to try!
slovenia capital is an award-winning wine-producing nation, and one of the best ways to experience all its varieties is on a wine tour. There are various options available ranging from tastings at vineyards to staying at rural gostilnas where you'll discover traditional Slovenian cooking techniques. In addition, daily hiking and cycling trips, admiring rich flora and wildlife in its numerous parks or visiting nearby bogs will offer thrilling adrenalin thrills.
Ljubljana is a bustling modern city with a thriving cultural scene, hosting film festivals, performances, book fairs and various other events at venues throughout its old town and Cankar Hall.

Sustainability and Natural Beauty in Ljubljana
Slovenia's capital city, Ljubljana, has an eye for sustainability. The pedestrian zone in its center stands out as one of Europe's car-free zones; furthermore, much of Ljubljana's culture centers around sustainable practices including an impressive "zero waste" recycling program.
City dwellers will discover numerous treasures of nature within Ljubljana that offer respite from urban living, from Ljubljana Castle on a hill to Tivoli park stretching into its core, to charming bridges spanning Ljubljanica river.
There is an abundance of places where one can go for walks, hikes, bike rides and kayaking in and around Singapore. One way of exploring them would be joining a city tour led by a local who will share more detailed knowledge about its history and country.
Wine enthusiasts have plenty of opportunities to join wine tasting tours where they can sample some of Slovenia's finest vintages for between EUR5-10 per degustation tour. Additionally, numerous wine bars serve local reds, whites, or roses at affordable prices ranging from EUR2-4 a glass.
Navigating Ljubljana is easy thanks to its infrastructure: walking, taking the bus or train (Ljubljana Metro), renting an electric taxi called Kavalier or using BicikeLJ bicycle-sharing system's self-service terminals located throughout its center are all viable choices.
Ljubljana offers much more than culture and cuisine; it is also an outstanding shopping destination with numerous boutiques and shopping centres offering everything from clothing to handmade souvenirs. Additionally, for something more luxurious there is the Ljubljana Fair that takes place annually with over 2,000 exhibitors displaying various goods.
The perfect conference and congress city
Ljubljana is an arts hub, from street murals to quality museums. So committed is Ljubljana to keeping alive its rich cultural tradition that it has become a gathering spot for local and international artists, musicians, and writers.
Because of its historical and geographical diversity, Maribor boasts some of the finest museums and galleries in Slovenia, offering visitors an interesting peek into Slovenia's past – from prehistoric times all the way up until present day.
Popular museums include the Technical Museum and Agar Castle. The former, housed within a 13th-century castle of Bistra, boasts one of Slovenia's premier technical heritage collections while Agar Castle draws history and architecture enthusiasts alike.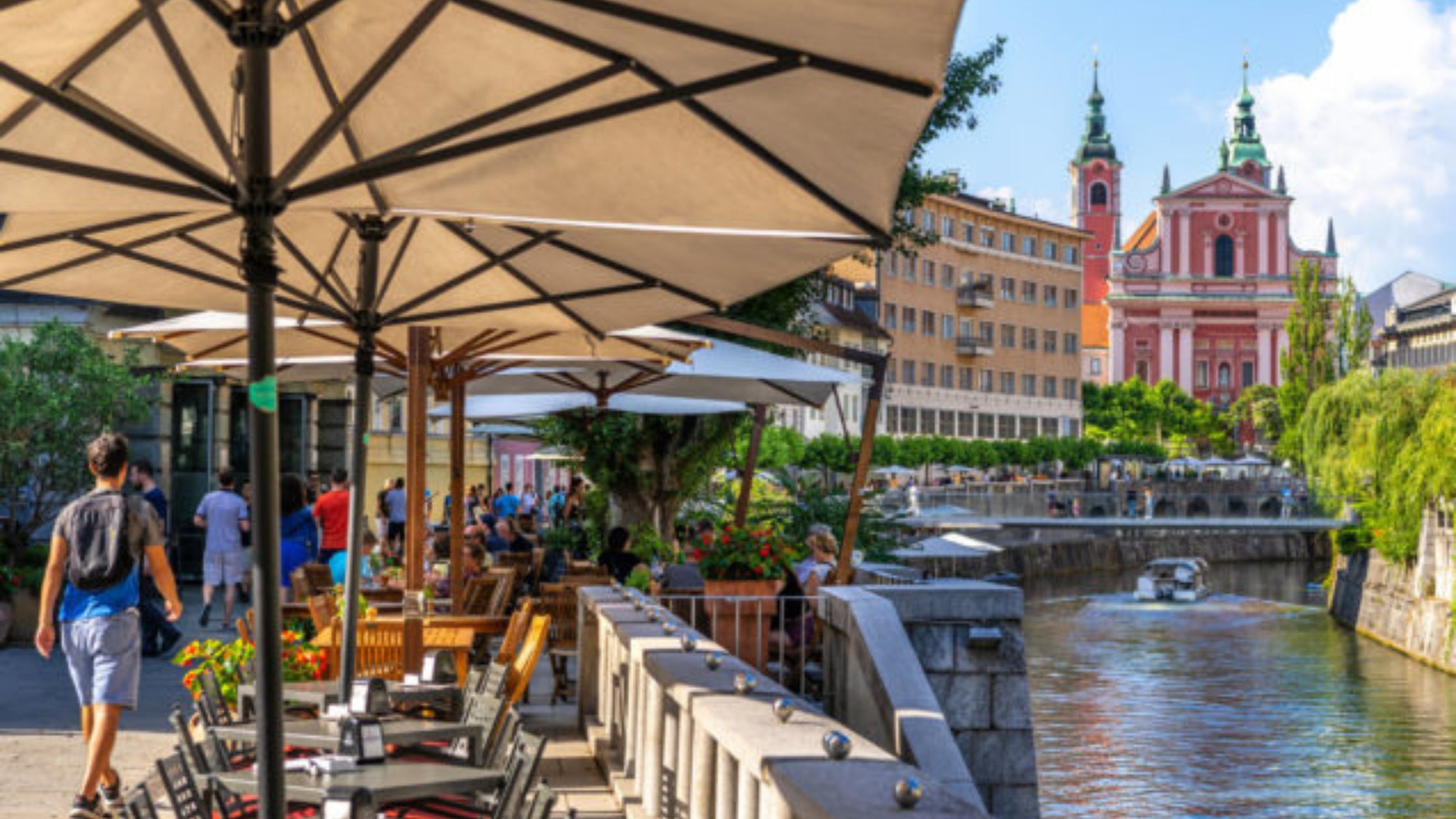 Wine Culture and Natural Escapes
Capital City Wine Culture. Boasting one vineyard per 70 people, Portugal takes wine seriously and provides some of Europe's finest bottles at very reasonable prices. Don't be intimidated to inquire! Restaurants typically provide wine by both bottle and glass. Don't be shy about asking!
Tivoli Park in Copenhagen is an idyllic getaway that's sure to put a smile on both kids (and grownups!) faces, providing the ideal place for relaxation and peaceful moments in nature. Take the kids (or yourself!) there and you won't be disappointed.
As another way of experiencing the city's natural beauty, Lake Bled should not be missed. Perhaps one of Slovenia's most iconic sights, this deep blue lake is framed by snowcapped mountains and home to an island church which sits atop it all. To reach it you can use traditional wooden boats known as pletnas for transport between each stop on your journey.
As the capital of Slovenia is an ideal compact city to be explored on foot, its compact center centered on Ljubljanica river can easily be navigated on foot; most attractions can be reached within 25 minutes on foot. However, renting a car may provide greater freedom or flexibility during your visit.