Jayco travel Trailers 2022 Recommendation
THE 2022 RANGE
jayco travel trailers Camping is embedded in Australia's culture. We're a nation that loves exploring the wide-open spaces, getting back to basics and creating a lifetime of memories.
Jayco's 2022 Camper Trailer range features floor plans that are designed to suit couples as well as families or groups up to seven and each is fitted with a kitchen, dining area, comfortable bed with innerspring mattress, sturdy furniture and enough storage to carry more than just the essentials.
Designed for comfort, built to last and equipped for effortless enjoyment for all the family, without the price tag.
2022 Jay Feather Micro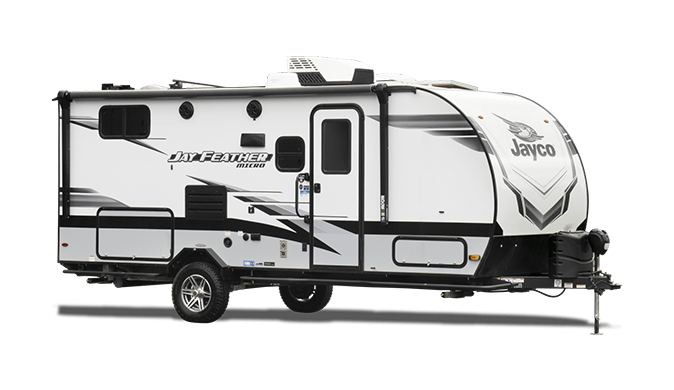 Starting at $20,063
Towable by most mid-size tow vehicles, the Jay Feather Micro is the lightest travel trailer from Jayco. It's ideal for couples and small families who love getting outdoors for a genuine camping experience but may not enjoy sleeping on the ground. New interior and exterior designs, along with updated hardware, give the 2022 camper a sharp modern look to combine with its ease of use.
2022 Jay Feather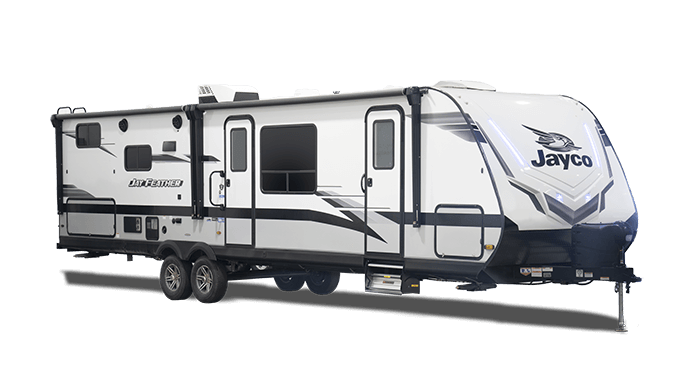 Starting at $42,255
The 2022 Jay Feather's lightweight, rock-solid fiberglass construction features two distinct interior design concepts to choose from with new fixtures and flooring throughout. Whether you're looking for a smaller camper with lots of sleeping space or luxurious amenities in an easy-to-tow trailer, there's a Jay Feather for you.
2022 White Hawk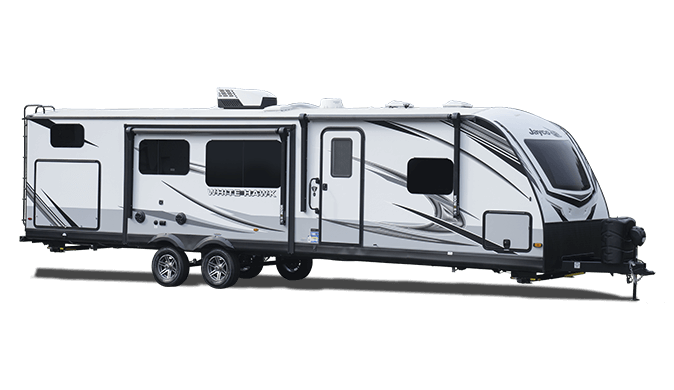 Starting at $52,109
The White Hawk packs in all kinds of surprising amenities and designs that are rarely found on travel trailers in this weight class. The White Hawk, a luxurious lightweight trailer, that's designed for families who want more convenience and comfort when away from home. The roomy White Hawk boasts redesigned interiors and exteriors, making for a stylish 2022 lineup.
2022 Jay Flight SLX 7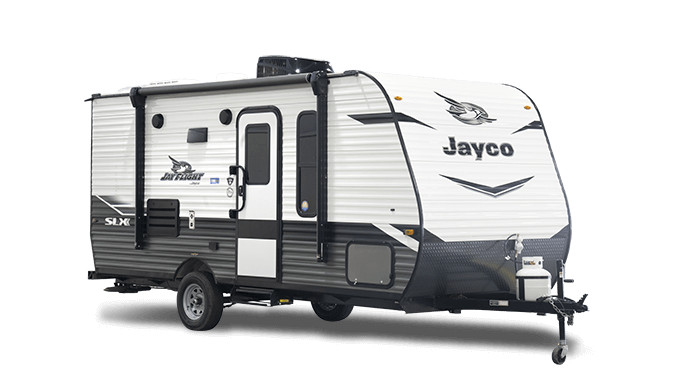 Starting at $22,134
Weighing under 3,500 lbs., the SLX 7 is a shorter, single-axle travel trailer that fits right in the family of Jay Flight campers. Perfect for quick getaways or long weekends, this cozy aluminum-sided trailer makes it easy to get out into nature for adventure or quality time with friends and family. If you're looking to give Jay Flight a try, the SLX 7 may be the right camper for you.
2022 Jay Flight SLX 8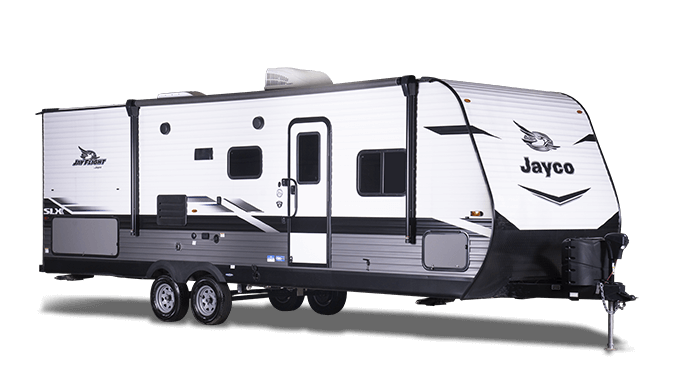 Starting at $30,065
Heard all the buzz about Jay Flight, but haven't experienced one for yourself yet? The SLX 8 is a great place to start. The 8-foot-wide, double-axle trailer is a unique combination of durable construction and carefully selected comforts. Fresh interior design options, including the wildly popular Modern Farmhouse, feature all new hardware and flooring. Diverse floorplan options cater to travelers of all kinds and groups, big or small. jayco travel trailers.
2022 Jay Flight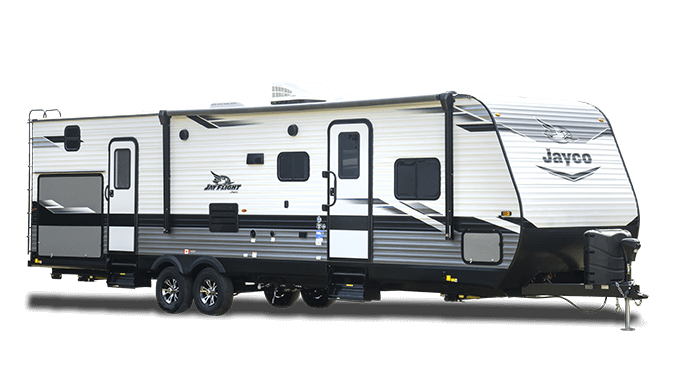 Starting at $40,664
A Family Favorite for Years
First introduced in 2001, the Jay Flight Travel Trailer has been one of the longest-running, most successful RV brands ever. The Jay Flight combines Jayco's legendary construction with the most popular floorplans and unique features tailored to family camping trips. Fresh interior design choices for 2022 and smart RV technology are sure to keep Jay Flight. Among the most sought-after trailers on the market. jayco travel trailers.