Must See Leon Spain: Architecture, History, and Vibrant Culture
A Guide to Leon, Spain
Leon Spain is an ancient city located in northern Spain's Castilla y Leon province. This place of art and architecture houses some of its landmark buildings like Gothic Catedral de Leon with towers and flying buttresses from 13th-century.
The Basilica of San Isidoro boasts remarkable murals and stained-glass windows. For wine enthusiasts, make sure you taste Prieto Picudo wine — its native variety in this region.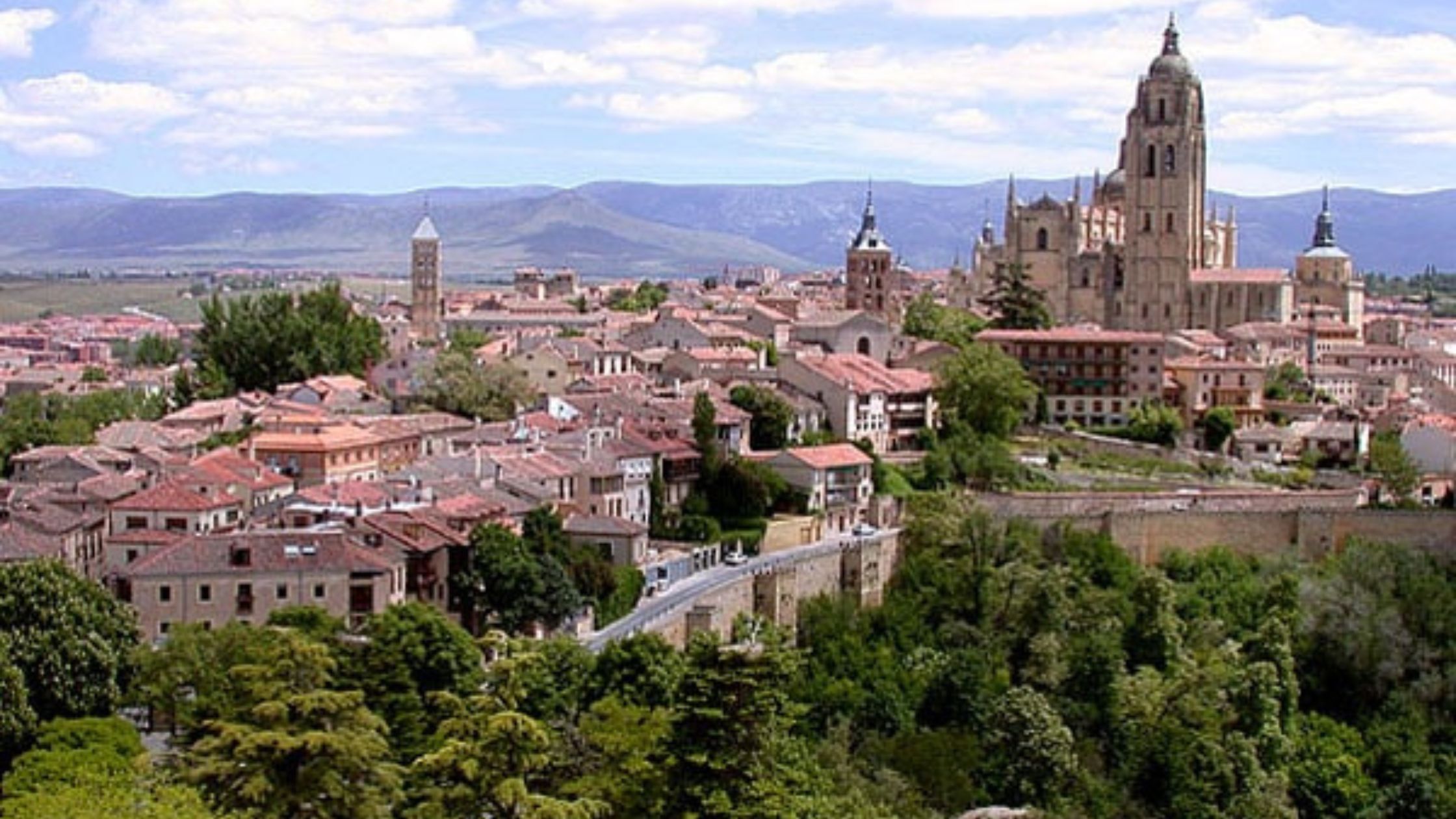 How to Spend a Weekend in Leon
Leon is a city steeped in northern Castillian history. Grand monuments, proud Catholic heritage and being one of the key staging points along the Camino de Santiago are hallmarks of its northern roots. At nighttime however, Leon becomes an irresistibly lively mix of bars and dining establishments, many offering free tapas offerings!
Begin your weekend in Leon by exploring its historic center, Barrio Humedo. This pedestrianized zone contains 17th-century buildings as well as charming squares such as Plaza Mayor (formerly Bread Square). Next, visit Leon Cathedral to view its impressive interior and its vibrant frescoed walls.
Leon offers more history to explore with its city museum housed in the round-fronted Pallares building, which covers ancient to modern Spain. For an extra cultural enrichment experience, visit Casa Botines which houses Antoni Gaudi's only work outside Barcelona. Casa Botines is truly an impressive work by this Modernist master.
Visit Leon for Semana Santa and witness colourful parades of local hermandades carrying religious sculptures through the streets. In summer months, Leon comes alive with festivities for celebrations such as San Juan and San Pedro.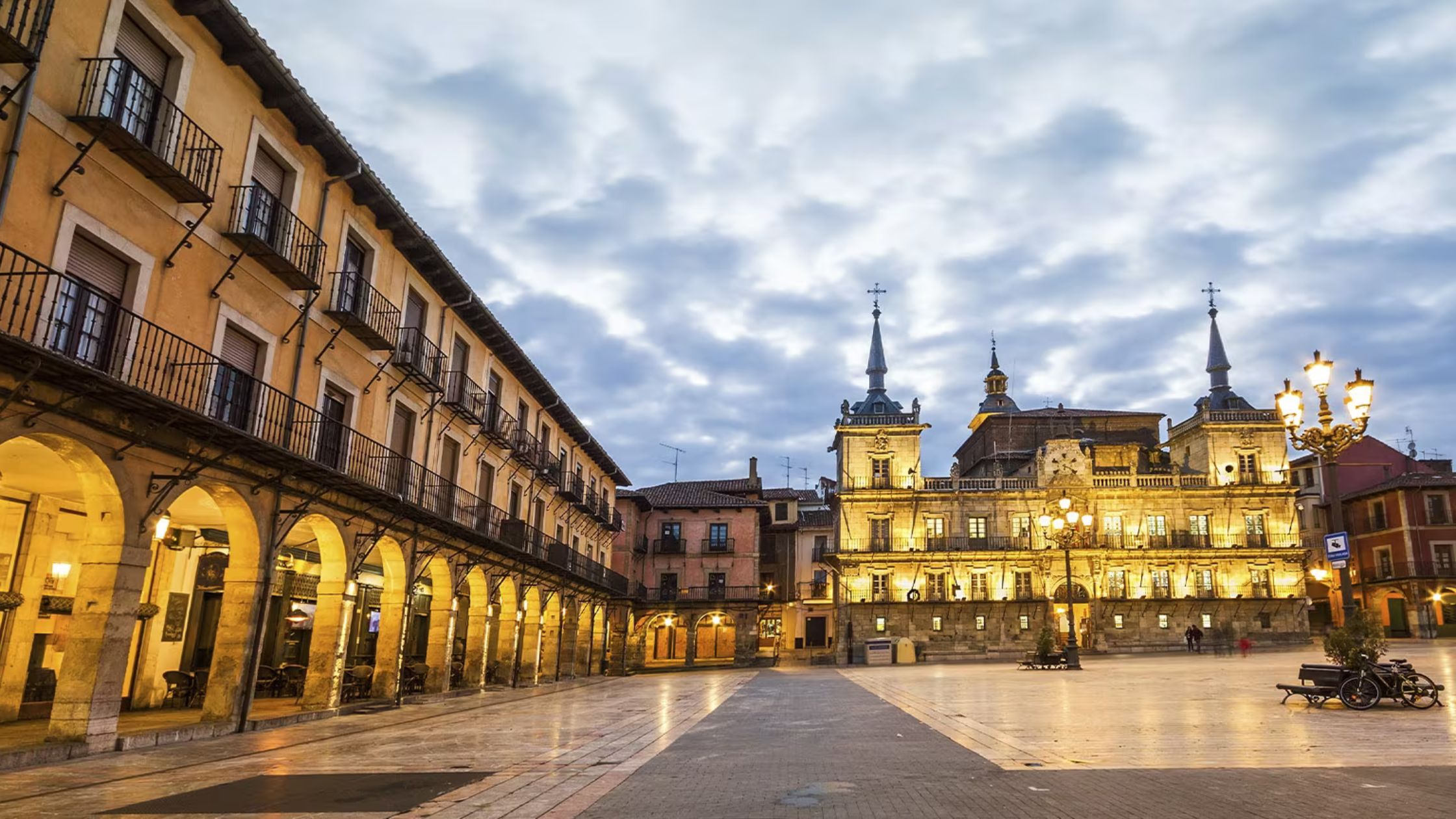 Things to Do in Leon
For wine enthusiasts, take the opportunity to taste locally produced wines like the bold dark Prieto Picudo and clean mineral Albarino produced in this region. For dinner, visit one of the city's signature tapas bars for some delectable bites of cuisine!
Leon's cathedral stands as its most striking landmark, its towers visible across town. Inside the church you will discover exquisite stained glass windows.
Iglesia de San Marcelo, one of the oldest buildings in town, dates back to 9th century and was rebuilt during 17th century refortification projects; its golden altarpiece makes an unforgettable statement.
Begin your exploration by walking towards the Convento de San Marcos, an ancient pilgrims shelter built in 12th century and rebuilt during 16th. Now a luxurious hotel, its grand cloisters make it an impressive sight – though guests only may gain entry.
Wander through Leon's charming streets of Barrio Humedo. An alleyway-laden maze with inviting squares and hidden corners in its historic centre. Here, Leon boasts its highest concentration of bars. Its name literally translating as "wet district", as locals love bar hopping here! Find a seat, order a drink, and take pleasure in enjoying free tapas with every order!
Spain 15 Most Beautiful Attractions in Leon
Leon Cathedral, built during the 13th-century Gothic period and illuminated with stained-glass windows is truly an amazing sight – a must-see attraction in Leon.
Quevedo Park is one of Leon's top attractions and boasts exotic plants, tranquil ponds and peaceful walking paths. Once owned by one of Leon's wealthiest families, now this tranquil haven attracts locals and tourists alike.
Just a block away from Leon Cathedral lies Leon's main square: Plaza Mayor. Here visitors can experience first-hand life among Leon citizens.
Casa Botines is a remarkable building that showcases Gaudi's distinctive architectural style. One of only three buildings designed by him outside Catalonia, Casa Botines features curved walls and organic shapes, offering visitors a captivating architectural experience.
Leon is home to an iconic medieval fortress: Templar Castle was construct between 1178 and 1210 as the headquarters of Knights Templar, and later designated a UNESCO World Heritage Site in 2013. Its charming cloister was chosen as the place where Europe's first parliament met, making this structure an integral part of European history.
Leon Museum of Contemporary Art (MUSAC) should not be missed; its vibrant multicolored panels reminiscent of Leon Cathedral are sure to dazzle, and its design reveals much about its impressive collection.
Where to Stay in Leon
Leon is an important staging point on the Camino de Santiago pilgrimage and welcomes many visitors throughout the year without becoming overrun, keeping prices reasonable and making Leon an excellent spot for spontaneous getaways. Peak season falls between April and October but Leon also sees many tourists during summer visits thanks to its historical monuments and festivals such as its version of Holy Week (Semana Santa).
Leon offers many accommodation options in its central Old Town district, from hotels and apartments in converted historic buildings, to more intimate hotels or apartments that provide home away from home for newcomers to the city. Look for accommodation near Plaza Mayor or Calle Ancha for easy access to restaurants, bars and shops nearby.
When looking for family-friendly hotels in Leon, Hotel Spa QH Centro Leon and Principia Suites are two popular choices. Both provide amenities tailored specifically towards families such as babysitting services and children's clubs.
Leon offers plenty of luxury hotels ideal for romantic couples on romantic getaways. Las Donas del Portazgo, situated in El Bierzo, features 17 rooms each designed to match its medieval surroundings and feature features like white painted brickwork, quirky wallpaper and exposed beams as well as a library with fireplace.