OXFORD EXCHANGE
Oxford Exchange is a combination cafeteria, coworking space, bookshop, and retail outlet. The building on Kennedy Boulevard, close to the University of Tampa, is inspired by the best British culture and architecture. The building's interior design and decor pay homage to London's historical libraries and clubs. The store sells various high-quality gifts and home furnishings. The restaurant is noted for its weekend brunch, which features fresh, seasonal American dishes. In addition to the bookstore's rich intellectual atmosphere, Oxford Exchange, Tampa, is also the site of weddings, cocktail parties, business dinners, book groups, and talks. It serves as a multipurpose hangout for Tampa Bay's literati, academics, and socialites.
The restaurant is open for breakfast, lunch, weekend brunch, and afternoon tea. Both the main dining area and the famous sunlight conservatory are available for guests to choose from. The cuisine, overseen by Executive Chef Richard Anderson, features modern takes on traditional bistro food using local, in-season ingredients. Guests may choose from high-quality coffees, teas, and drinks to complement their meals.
The Origins of the Oxford Exchange
It all started when a Tampa businessman named Blake Casper took a trip to London and was inspired by British stores' and clubs' design, atmosphere, and function. He imagined a spot where locals could relax, meet with friends, or do some work without interruption. Casper returned home and immediately began planning the renovation of an outdated structure into a cutting-edge commercial and residential complex.
Each section of the Oxford Exchange, Tampa restaurant was thoughtfully designed to provide a distinctive dining experience while enhancing the whole. More than a dozen nations supplied materials for the building, giving it an international feel.
Oxford Exchange, a new eating, retail, and social hub, first welcomed Tampa residents at 6:30 AM on September 24, 2012. It became one of the city's most popular hangouts due to its innovative and creative architecture, as well as its delicious cuisine and friendly service.
Amenities Offered at the Oxford Exchange
Since opening in 2012, Oxford Exchange has hosted over 600 events, all expertly planned by the in-house events team. Sarah Fairbairn, the events director, has worked in the wedding and event planning sector for over 18 years. Almost 300 happy couples have made it one of Florida's premier wedding and event locations.
The restaurant is a reservation-friendly spot serving up a variety of American dishes for $12-$32 per person. Visitors may enjoy a casually elegant breakfast, brunch, or lunch. Reservations may be booked through OpenTable or by calling ahead. The restaurant features both indoor and outdoor seating for a total of 180 guests. Private and group rooms for up to 200 persons are also available. The restaurant is open from 7:30 AM to 5:30 PM, Monday through Friday, and from 9:00 AM to 5:30 PM, Saturday and Sunday. The whole building may be rented out as well.
Accommodations at the Oxford Exchange
Guest amenities at Oxford Exchange include a business centre and internet access in conference rooms. For your convenience, our conference rooms also provide wireless internet connection. A wide selection of food and entertainment venues is available to customers. There is one restaurant serving various American dishes and one bar/lounge.
Visitors who drive to Oxford Exchange may use the convenient parking lots. Self-parking is available for a fee for those who want to drive themselves. The facility has 45 parking spots available. It provides a business centre, meeting room services, and audio/visual equipment rental, making it ideal for gatherings and presentations.
Guests have access to a fully-equipped fitness facility, perfect for individuals wanting to maintain their workout routine. The hotel's gift shop has an assortment of well-chosen books, souvenirs, and decorative items for sale to guests.
The space at Oxford Exchange, Tampa, may be rented out for weddings, conferences, and other events. Oxford Exchange provides a shuttle service to visitors, making it easier for them to go to and from local hotspots.
Meeting Venues at the Oxford Exchange
Oxford Exchange has various rooms ideal for conferences, seminars, and small group meetings. Modern equipment, plush chairs, and plenty of windows provide a stimulating and productive setting at each site.
The Grand Salon is the biggest of these spaces, with its high ceilings, crystal chandeliers, and wall-to-wall windows. It comfortably seats up to 350 people. With its retractable canopy and plant surroundings, the Conservatory is an ideal venue for gatherings of up to 80 people. The facility has state-of-the-art equipment and plush seats, and it also has a liquor license and offers catering in-house.
The meeting rooms have wireless and high-speed internet, making them suitable for presentations and video conferencing. The location welcomes all visitors and is accessible to those using wheelchairs. Four conference rooms are available at Oxford Exchange, with a combined capacity of 200 persons. The facility can accommodate gatherings of any size with a total area of 10,000 square feet.
A Rich History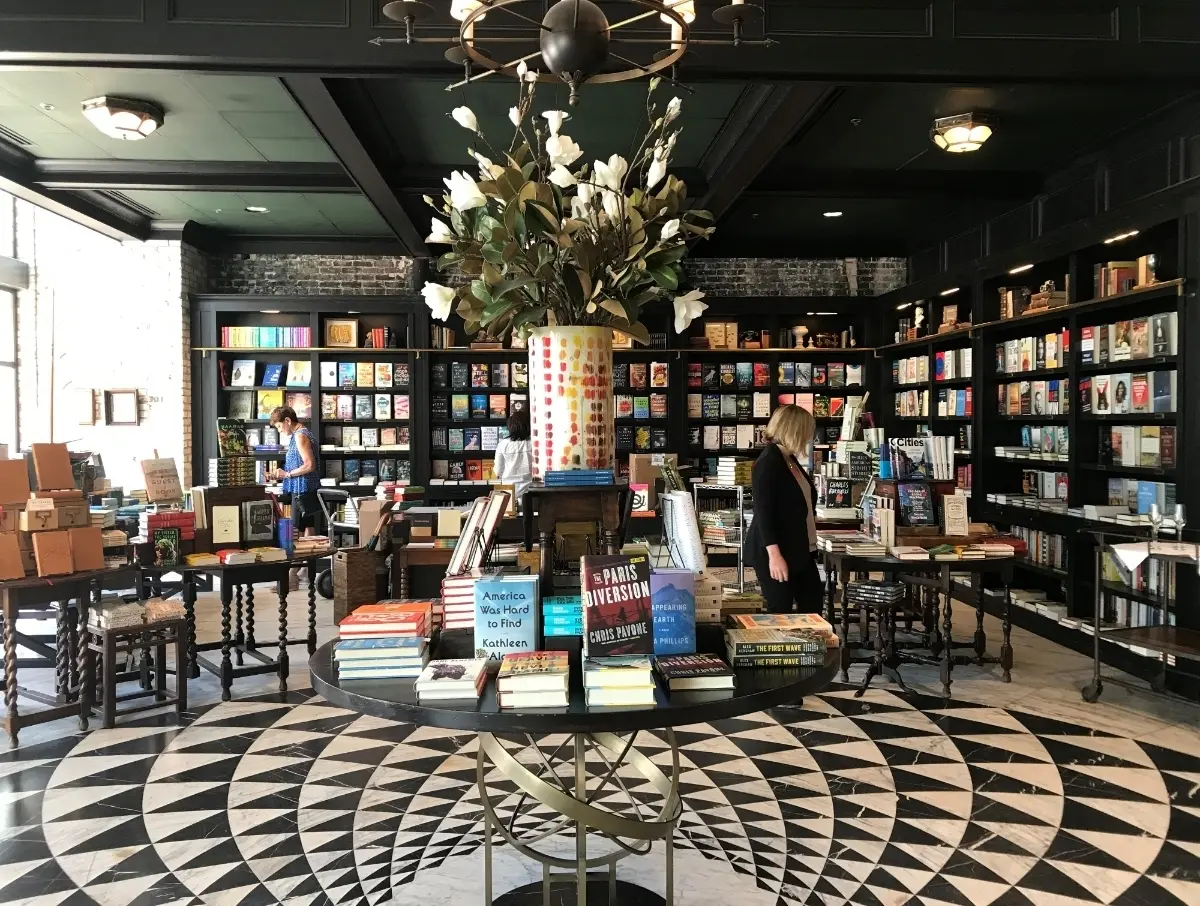 Oxford Exchange has been around since 1891 when it was built as a stable. The structure has seen several changes throughout the years. Still, its placement opposite Henry B. Plant's historic Tampa Bay Hotel is perhaps the most significant.
The building's layout has remained unchanged since it was renovate into an arcade of stores in the 1920s. The century-old masonry was carefully preserve throughout the laborious restoration that followed years of neglect.
The building has been beautifully restore and used, and it now serves as an inspiration to others. The venue respects its history while looking to the future. It creates a one-of-a-kind spot for locals to socialize, do business, and celebrate.
What Should You Expect?
Oxford Exchange is a one-of-a-kind destination in Tampa, Florida, with various restaurants, shops, and event halls. The venue's beautiful architecture and historical importance have attracted much attention. The benefits and drawbacks are discuss in depth below.
Pros:
The venue's historical importance further adds to its allure, making it perfect for anyone looking for something extraordinary.
The venue's design is stunning, creating a bright, airy space for parties and other celebrations.
It serves you delectable breakfast, brunch, and lunch selections, among many more. All the foods on the menu are fresh, in season, and obtained from nearby farms.
There is a wide selection of premium coffee and tea blends, all of which are excellent.
Private rooms and outdoor areas are only two of this facility's many event space possibilities.
When it comes to ensuring their customers are satisfy, the crew goes above and beyond.
Cons:
Conversations may be difficult to maintain during peak hours due to the high volume of the venue's patrons.
It has higher than average costs, which may deter visitors who are watching their pennies.
Finding a parking spot might be difficult at busy times due to the restricted number of places available.