SplashTown – A Must Visit in San Antonio
Splashtown was previously known as Splashtown, USA. It is a water park, and it is present in the heart of Texas, San Antonio. The park was put into action during the year 1983. And initially, it was known as water park USA. Later in the year, it was sold out to water wave management. Before knowing the fun part, it is better to get know-how about the history. In the year 1991, it was sold off to its third partner chrismari inc. And the property was handled by both Keith D and chrismari inc.
Again after few years, both third partners wanted to sell the park for good, and in 2005, Mr. Kinney, another shareholder, purchased the whole park for the betterment of the folks.
The water park is located in the northeast part of San Antonio. The water park consists of a wave pool which consists of a million gallons of water. It also has a lazy quarter-mile river with over 40 water slides and tube rides. People coming to the water park plays volleyball and do other water-related fun activities. Approximately thousands of people come to the water park for fun.
Things you can do in Splashtown 
If you are ready to get on the super exciting roller coaster, fast-paced slides are a great option. Splashtown features over 50 rides that you can choose and enjoy. The fast slides will give you a lot of swirls and turns that are going to pump up the blood in your body. The fast slides that are commonly enjoyed by the folks are the luge, wedgy, and serpentines. There are several other slides that you can take and enjoy. If you are ready for some thrill, go for fast rides.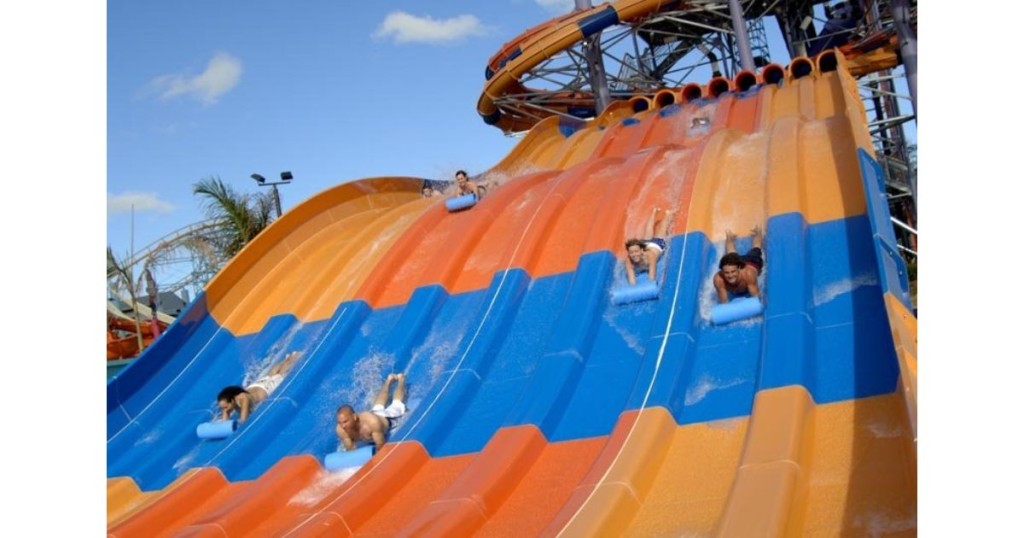 On the other hand, some people want to enjoy a much calmer way or want to have fun with family, especially with the kids. In such cases, there are slow pace rides that can help you relax a little. There is a 0.4km long river known as Siesta del Rio lazy river next to the water flow to chill. It gives you the experience of a slow float. You can enjoy the slow float ride with the help of this river, and you can bump in with your kids as well.
Now once you are done with the thrill of both fast and slow-paced rides, next comes up the cabanas. A perfectly relaxing feature of the overall splash water park. It is located next to the kid's kove and water pool. It has chairs and tables with great services to cater to the people coming in with their loved ones and family members. On every Friday, the cabanas feature and put a movie theatre to let the people watch the movie either over the water wave, or you can book your private cabanas as well. The process is fair enough to enjoy such amazing features.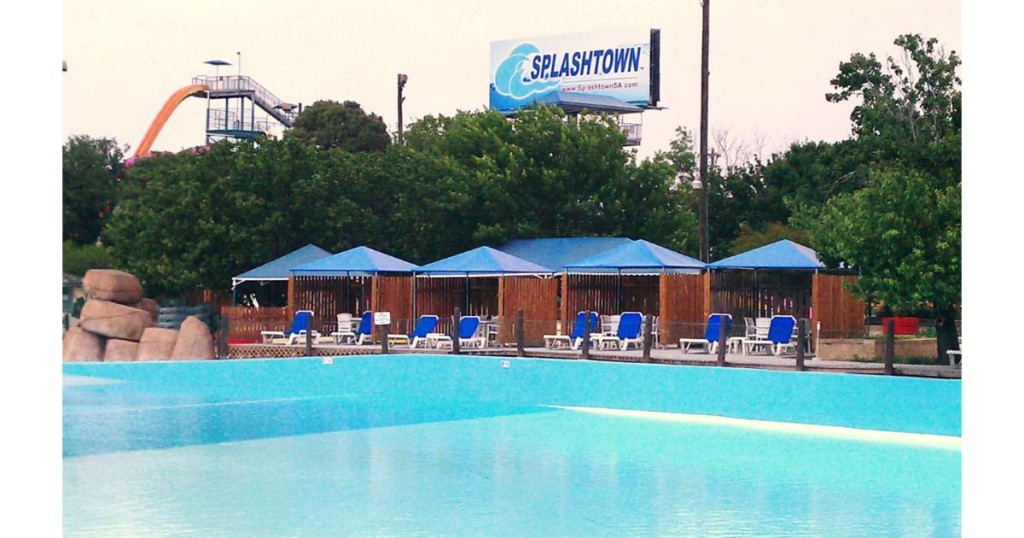 What can you eat?
 Well, after swimming and playing out the thrill games and taking the slides, commonly, you are going to lose your energy. Therefore, Splashtown has its sidewalk café from which you can purchase delicious burgers with fries, pizza, and other yummy treat snacks to boost up your energy level.
You better select a particular spot where you can select and have your hearty meal with the family members of yours. The prices are fine, or you can say moderate enough to let you enjoy the taste.
Things you can buy 
When you visit such areas, you would love to buy something that lasts as a memory for you as a tourist. Therefore right next to the surf shop and the sidewalk café, you can see a beautiful design gift shop that itself looks like a gift to the water park. You can purchase a souvenir or anything that will let you remember your lovely time in Water Park. You can easily find key chains or apparel at a moderate cost through this gift shop. There is a great variety that you can found in this shop. So enjoy.
Travelers tip for the folks coming in for the first time
First comes the parking area is free so you can park your car free of cost.
The front office is present right at the start; if you have anyone with special needs, they will give you a pink band to let the others know around you to be careful of the person.
You can't take a water park as a picnic spot. You are not allowed to bring foodstuff with you. A sidewalk café will cater to your food needs inside the park and avoid throwing garbage around. Otherwise heavy fine is to be paid.